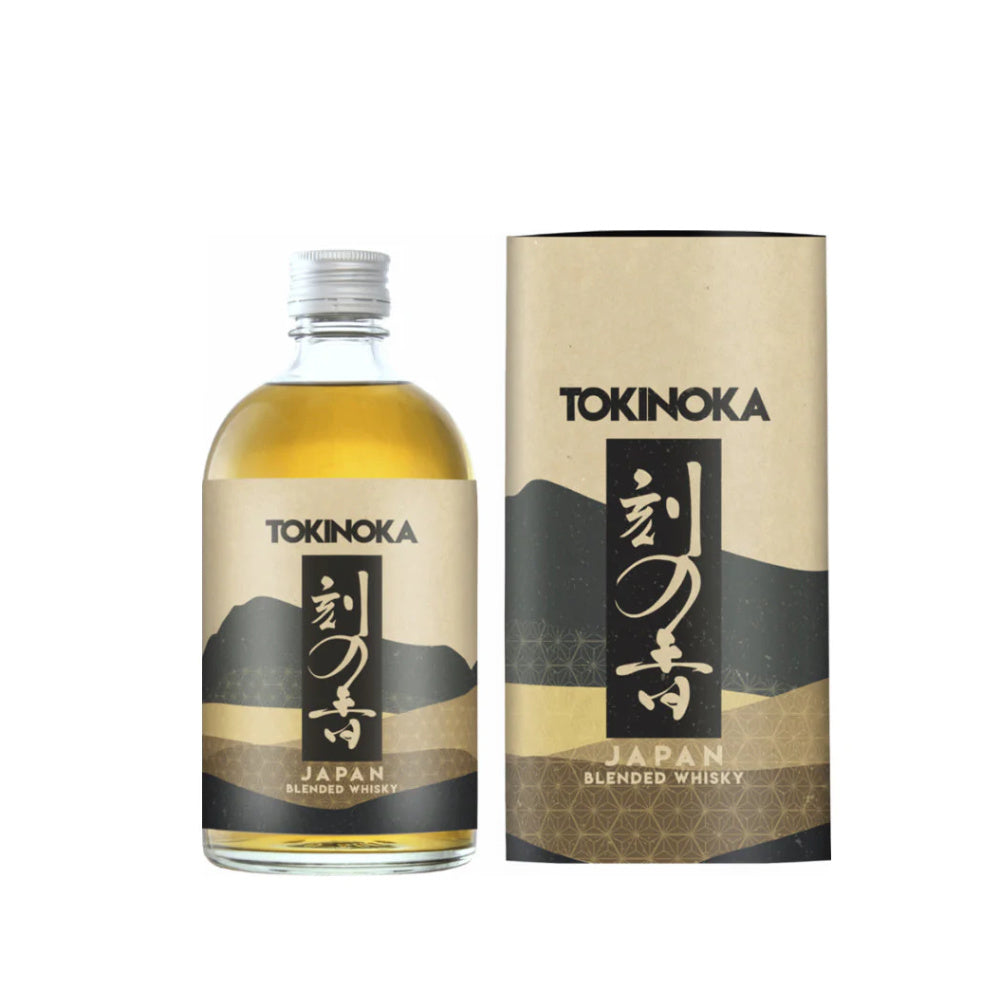 Tokinoka Blended Whisky
Pickup currently unavailable at BOWS & ARROWS Store
BOWS & ARROWS Store
Pickup currently unavailable
17 Rue Notre Dame de Nazareth
Tue to Sat, from 12h30pm to 7h30pm
75003 Paris
France
+33983707698
Delicate texture and balanced aroma
Nose : Cereals, honey, fruity
Aroma: Cereal, vanilla
Taste: Sweet, cereal, vanilla
Finishing: Long, malty, creamy
Tokinoka, which means "scent of time" in Japanese, is a blend of single malts and grain whiskies matured in sherry, Bourbon and Shochu casks.
Its delicate and balanced profile, and its beautiful aromatic range make Tokinoka an ideal whisky to be initiated to Japanese whiskies. Bottled in a pretty little 50 cl bottle with the typical shape of White Oak whiskies, this Japanese blended has everything to seduce from the opening with a greedy nose between cereals and honey. When tasted, its light style expresses vanilla and malty aromas that continue in the mouth with elegance and refinement.
The White Oak distillery, located in the city of Akashi (Hyogo prefecture), was the first to obtain a distillation license for whisky in 1919. Built in 1888 for the production of sake and shochu, single malt production really started when the site was modernized in 1984. The Eigashima Shuzo Company, which owns the distillery, has been producing the single malt called Akashi since 2007.
A blend of grain whiskey and single malt, this blended whiskey is the expression of Japanese taste and know-how: precision and balance of aromas, delicate texture. Its light style, both vanilla and fruity and with gourmet cereal notes is in keeping with the ever-growing Japanese style.
Volume: 50cl
Alcohol : 40%