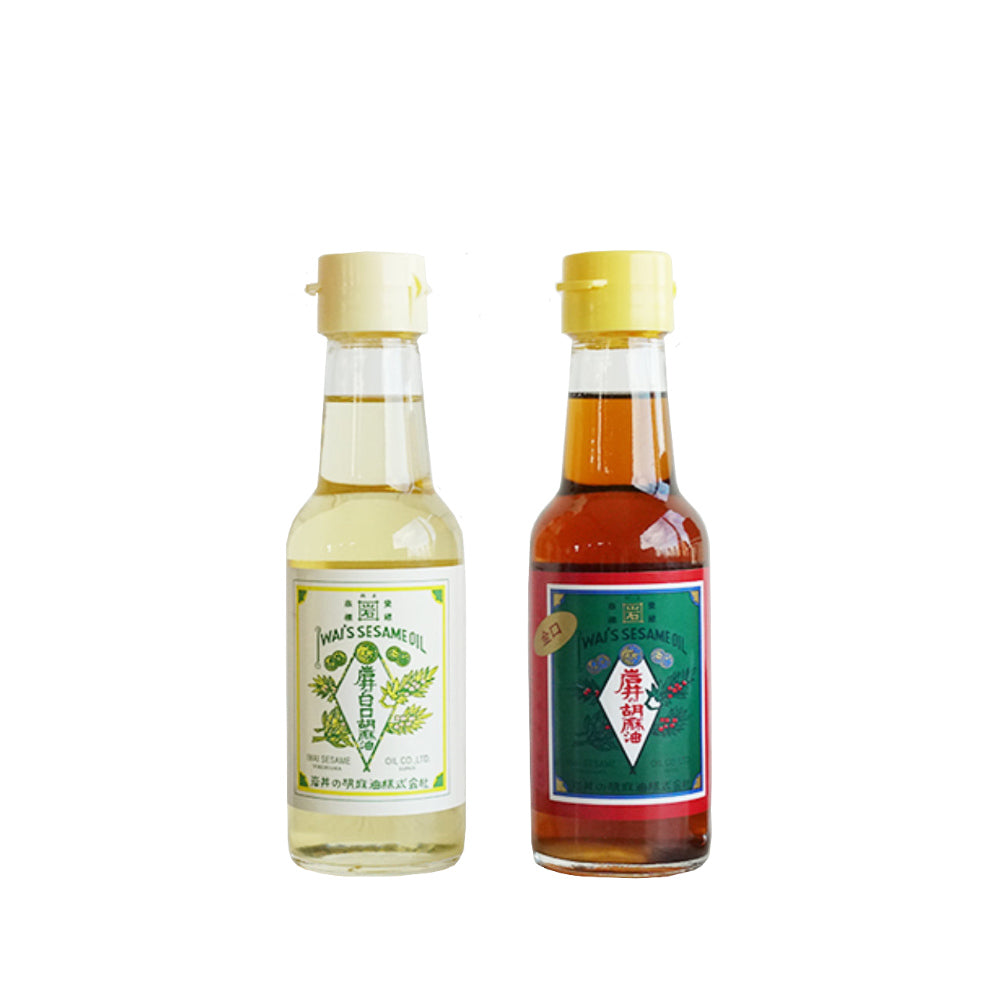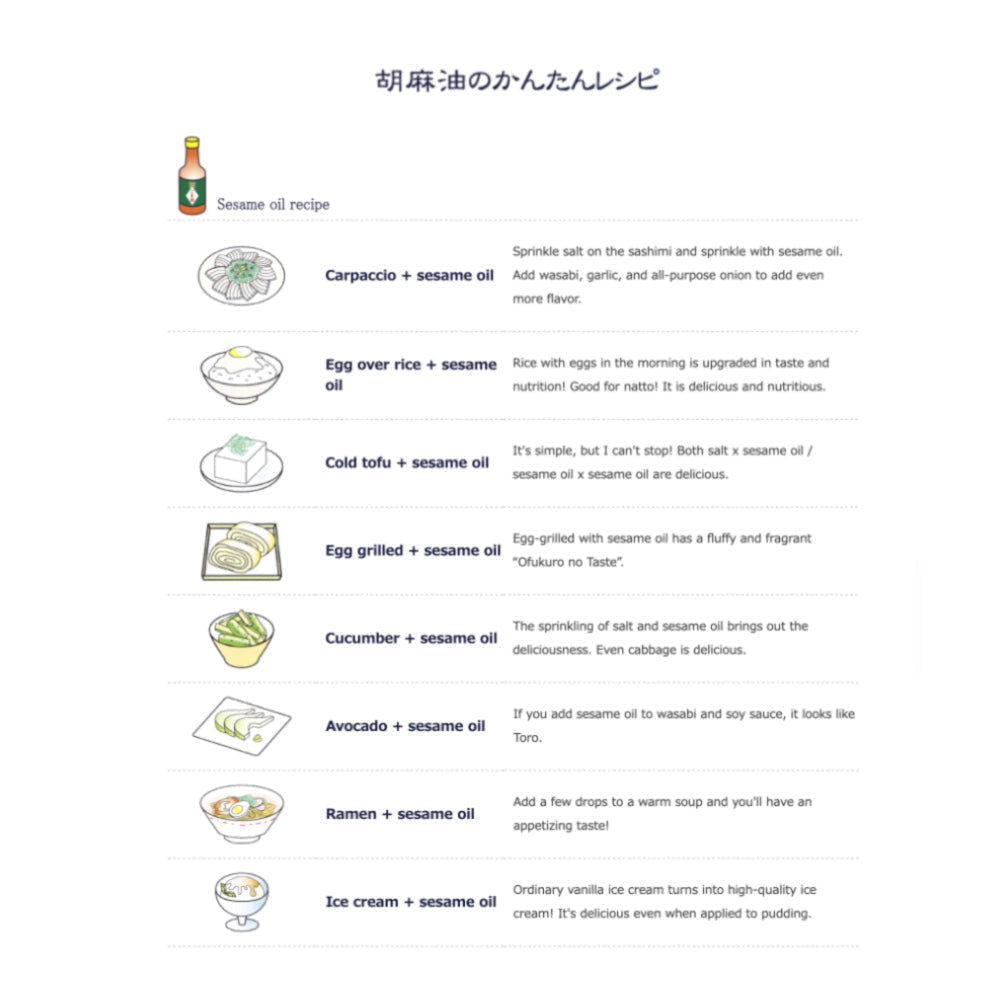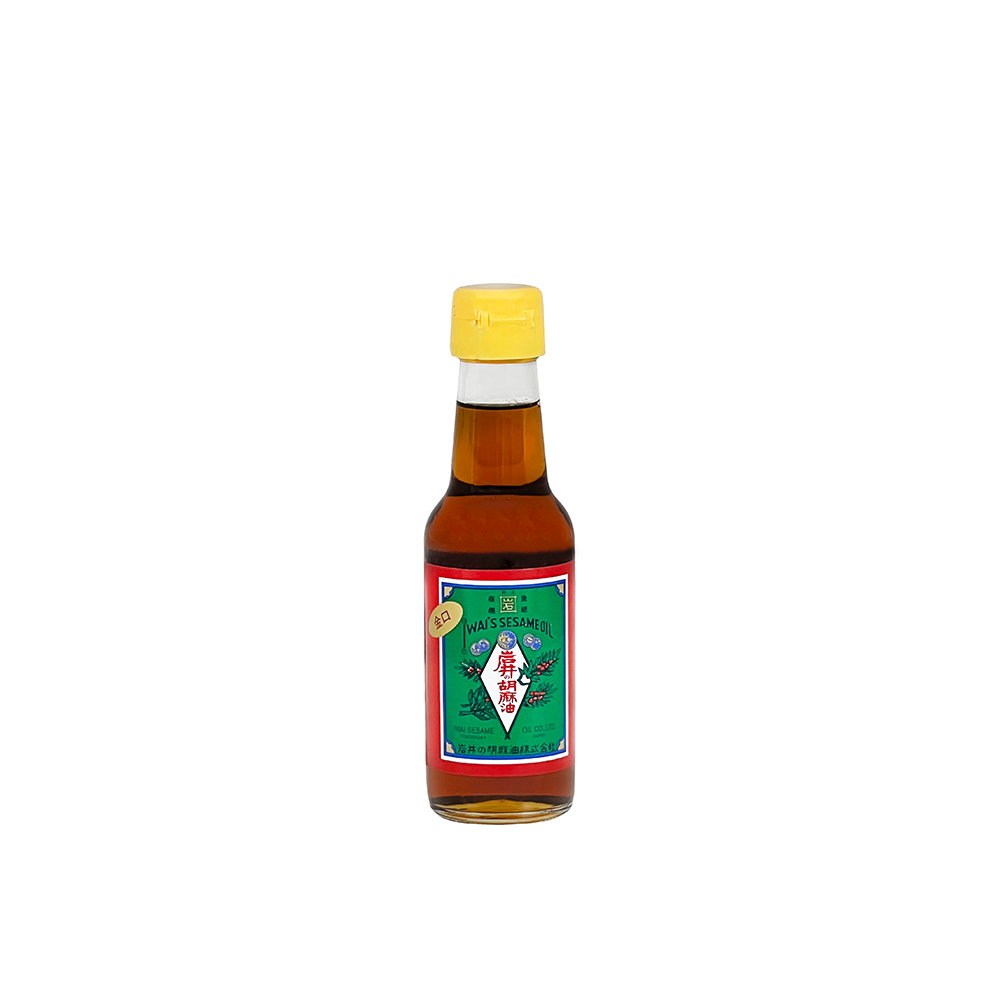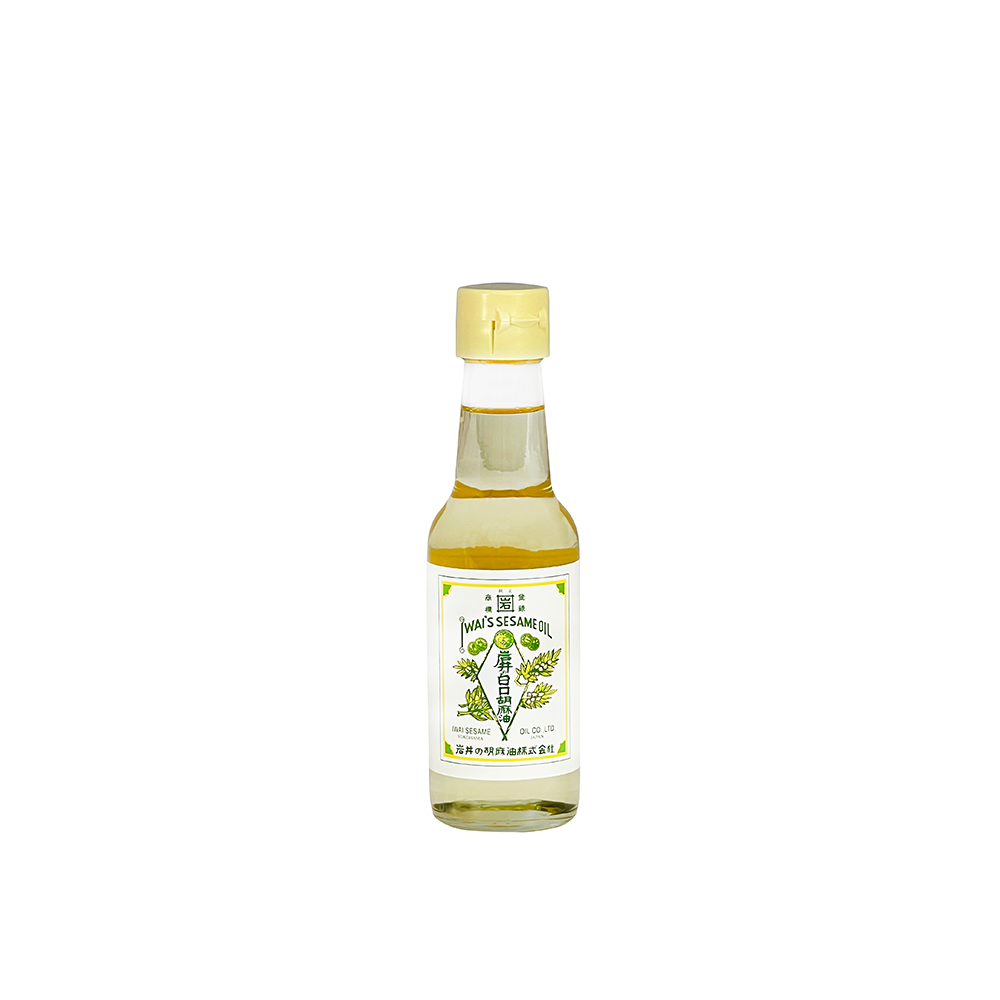 Premium Naturally Pressed Sesame Oil
Style:
Dark Roasted Sesame Oil
Pickup available at BOWS & ARROWS Store
Usually ready in 24 hours
Premium Naturally Pressed Sesame Oil
Dark Roasted Sesame Oil
BOWS & ARROWS Store
Pickup available, usually ready in 24 hours
17 Rue Notre Dame de Nazareth
Tue to Sat, from 12h30pm to 7h30pm
75003 Paris
France
+33983707698
Premium Light cooking Sesame oil for frying that leaves only the faintest and nearly undetectable sesame aroma
Premium Dark cooking Sesame oil for cooking, dressings, and garnishes 
No chemicals or preservatives used
Because it has the highest cooking temperature of oils, very little is absorbed into the food and is a healthier alternative to cooking oil for stir-fried dishes

You can easily taste the difference between other sesame oils and this one (think of tasting premium olive oil vs supermarket olive oil). 
Preferred oil used at by top chefs internationally and all best tempura restaurants in Japan
Food pairing: with carpaccio, cold tofu, omelette, cucumber, avocado, and even Vanilla ice cream
Sesame oil burns at the highest temperature of any other oil - the second being rice oil and further down is olive oil with the lowest being other vegetable oils. Since the cooking temperature is extremely high, the food is cooked without absorbing excess oil. This makes it the most premium oil and is used by top chefs around the world, particularly at all high end tempura restaurants in Japan. 
Iwai's sesame oil has been around for more than 160 years and is one of the only companies still using traditional oil extracting techniques (using the stand-still method instead of centrifugals to keep the flavour of the oil) while most other modern sesame oils are extracted using chemical processing and preservatives. The flavour of sesame oil is greatly affected by the temperature and roasting time, and since it is a very difficult task, experienced masters must closely watch over it. 
For this premium oil, lightly roasted sesame seeds are carefully selected and the oil is extracted using the traditional way of pressing and squeezing to produce the light coloured pure sesame oil. The sesame oil that has been squeezed is roughly filtered, then placed in a tank to remove impurities, and then neatly finished and filtered with a cotton cloth filter before it becomes a product.
The Light Oil has almost no scent and can also be used like salad oil in a variety of ways, from deep fried, to fried foods, dressings, mayonnaise, and confectionery. Additionally it can also be used as a beauty oil and  Ayurvedic treatments.

The Dark Oil has a beautiful sesame aroma because it is 100% pure and extracted by craftsmen with generations of know-how and a commitment to continue making in the natural way. Food pairing: with carpaccio, cold tofu, omelette, cucumber, avocado, and Ice cream.
Volume: 140g

To learn more about Iwai Sesame oil please Click Here
Remarks: Due to US custom's restriction on food item import, this product is currently unavailable for clients living in United States.