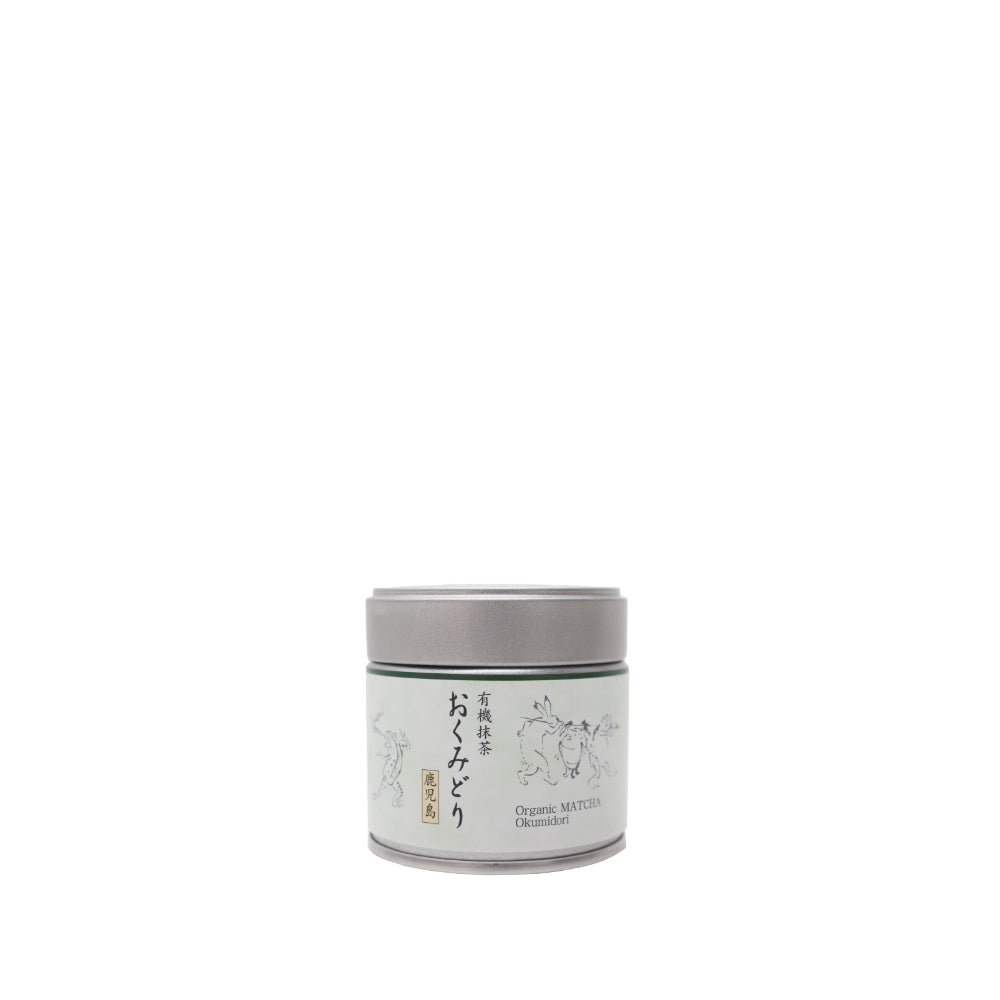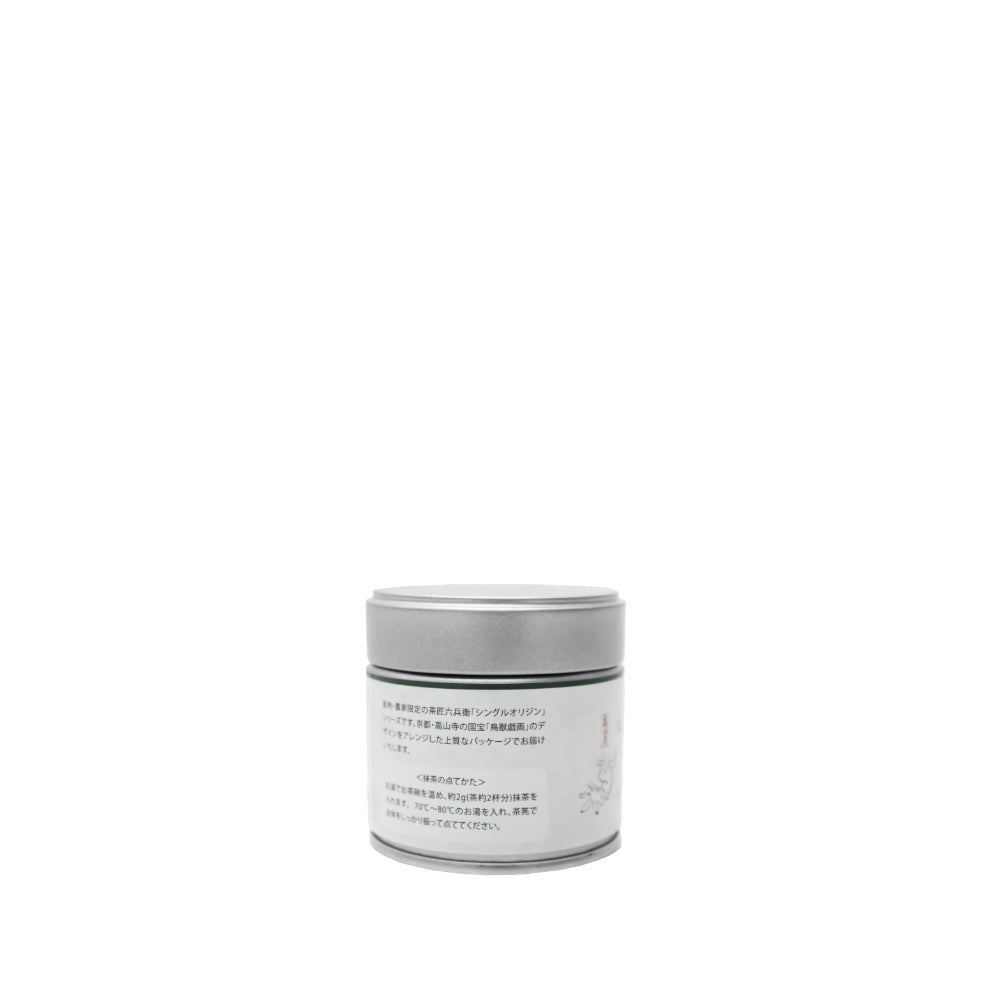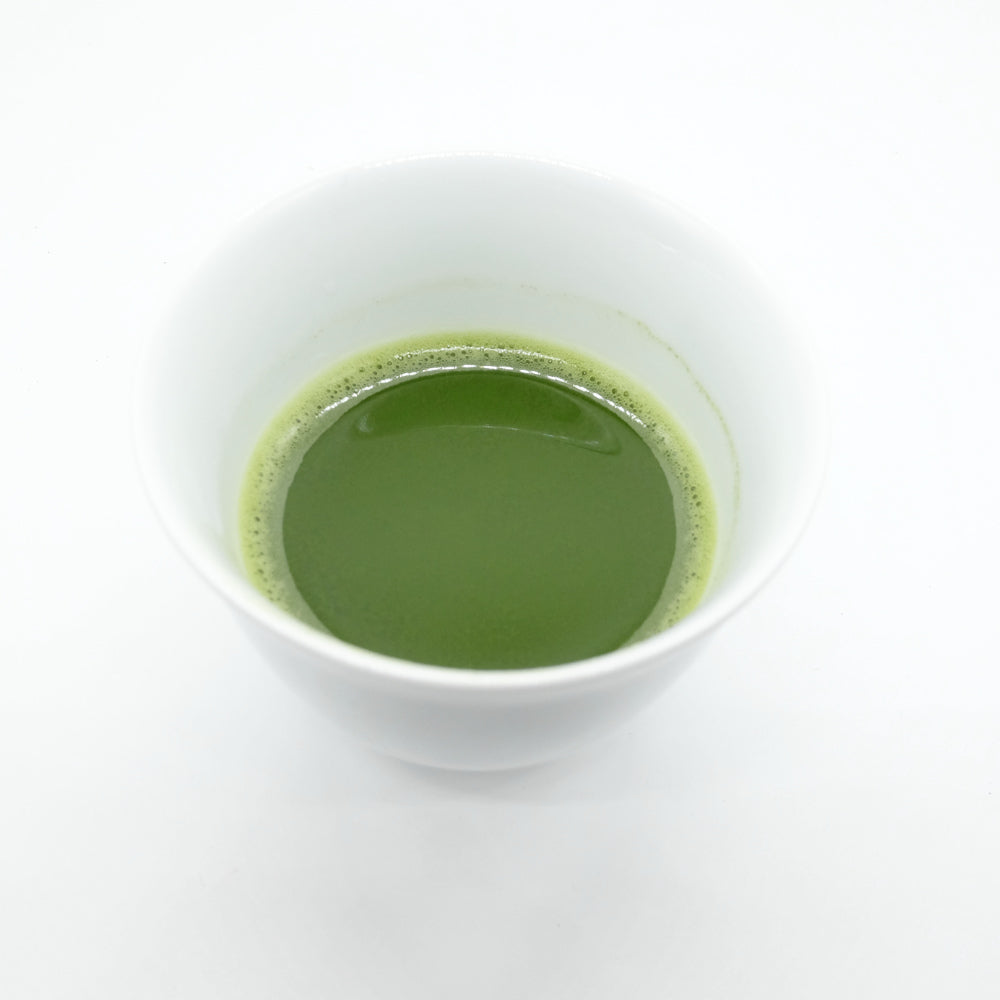 Organic Okumidori Matcha - First Harvest Ceremonial Tea
Pickup currently unavailable at BOWS & ARROWS Store
Organic Okumidori Matcha - First Harvest Ceremonial Tea
BOWS & ARROWS Store
Pickup currently unavailable
17 Rue Notre Dame de Nazareth
Tue to Sat, from 12h30pm to 7h30pm
75003 Paris
France
+33983707698
Organic matcha made by a farmer in Wazuka, Kyoto
Characterised by its elegant taste and aroma
Contains 30 grams
For tea : mix 2 tea spoons with 200ml of water or milk
Can be used for baking as well
This is Uji's high-grade organic Matcha made mainly from the tea of contract farmers in Wazuka. You can enjoy an elegant scent and a faint sweetness.

Sweetness     ★★★★☆
Bitterness      ★★☆☆☆
Aroma:           ★★★★☆
Colour:           ★★★★☆
About the print with the rabbit and frog: Chōjū-jinbutsu-giga, literally "Animal Caricatures", is a famous set of four picture scrolls belonging to Kozan-ji temple in Kyoto. These are playful images that we rarely see and this tea farm can use these images because the temple loves their tea.
How to enjoy:
1. Take a spoon full of matcha powder and place it in the bowl.
2. Pour 80°c - 70°c water over the matcha. Boiling water will ruin the matcha so make sure the water has cooled.
3. Hold the bowl firmly with one hand and whisk vigorously with the other for about 15 seconds, making an "M" or "W" shape movement.
4. When small foam appears on the surface, the matcha is ready
Storage: Please store in a cool, dry place away from direct sunlight (Both before and after opening). It is best to consume it soon after opening. Otherwise, you could put it in a ziplock bag and store in the freezer.
Remarks: Due to US custom restrictions on food items, this product is currently unavailable for clients living in United States.