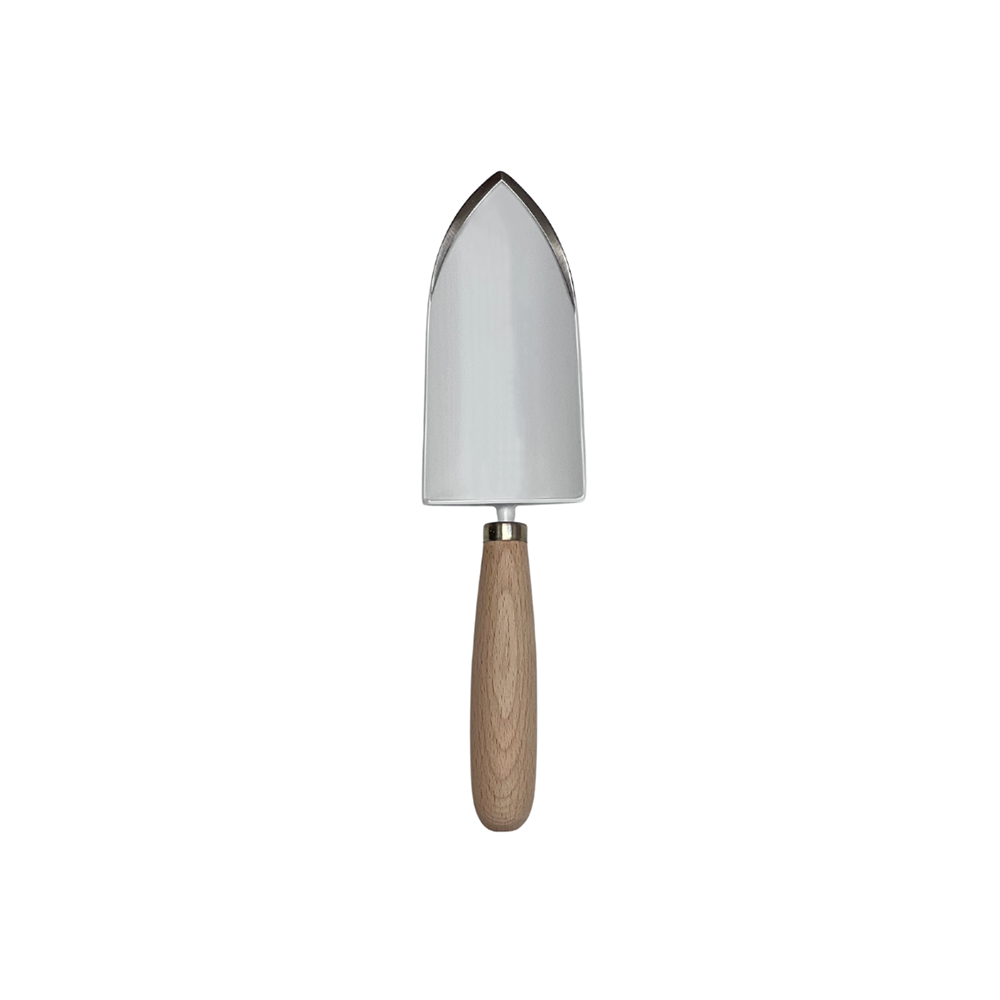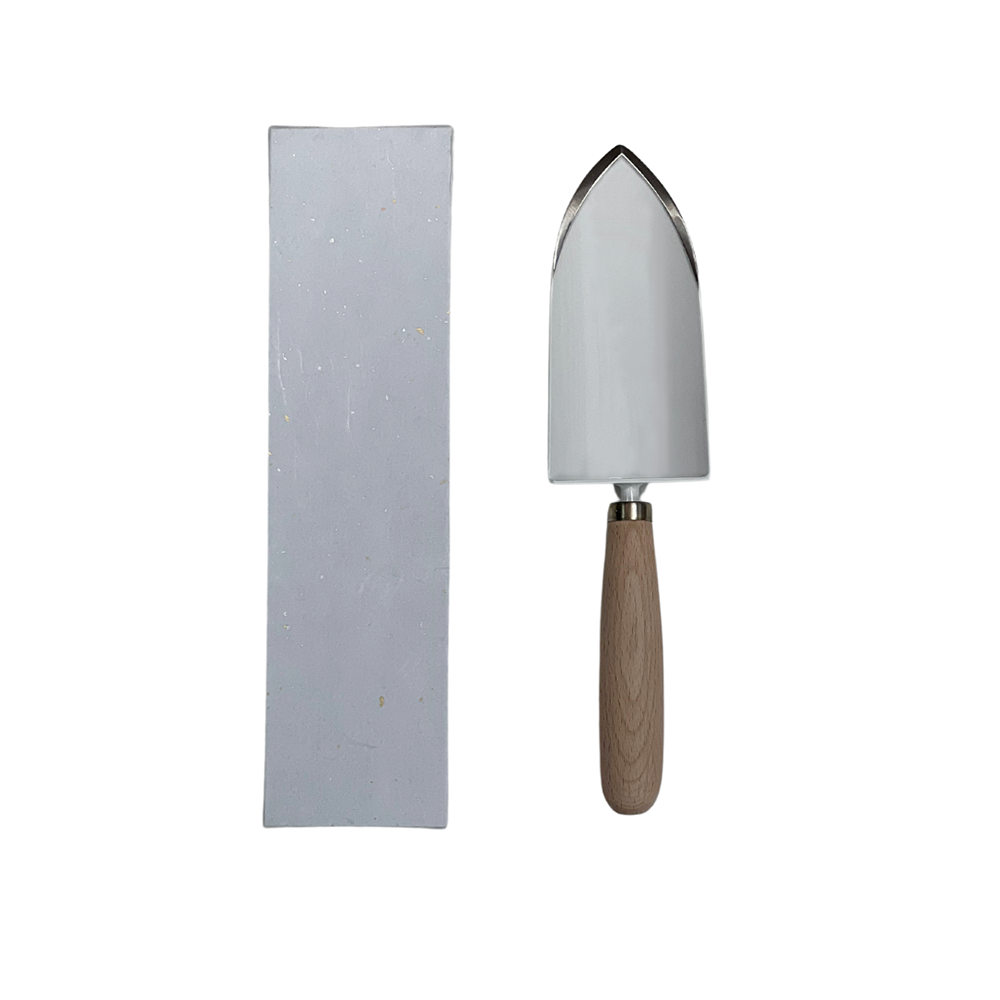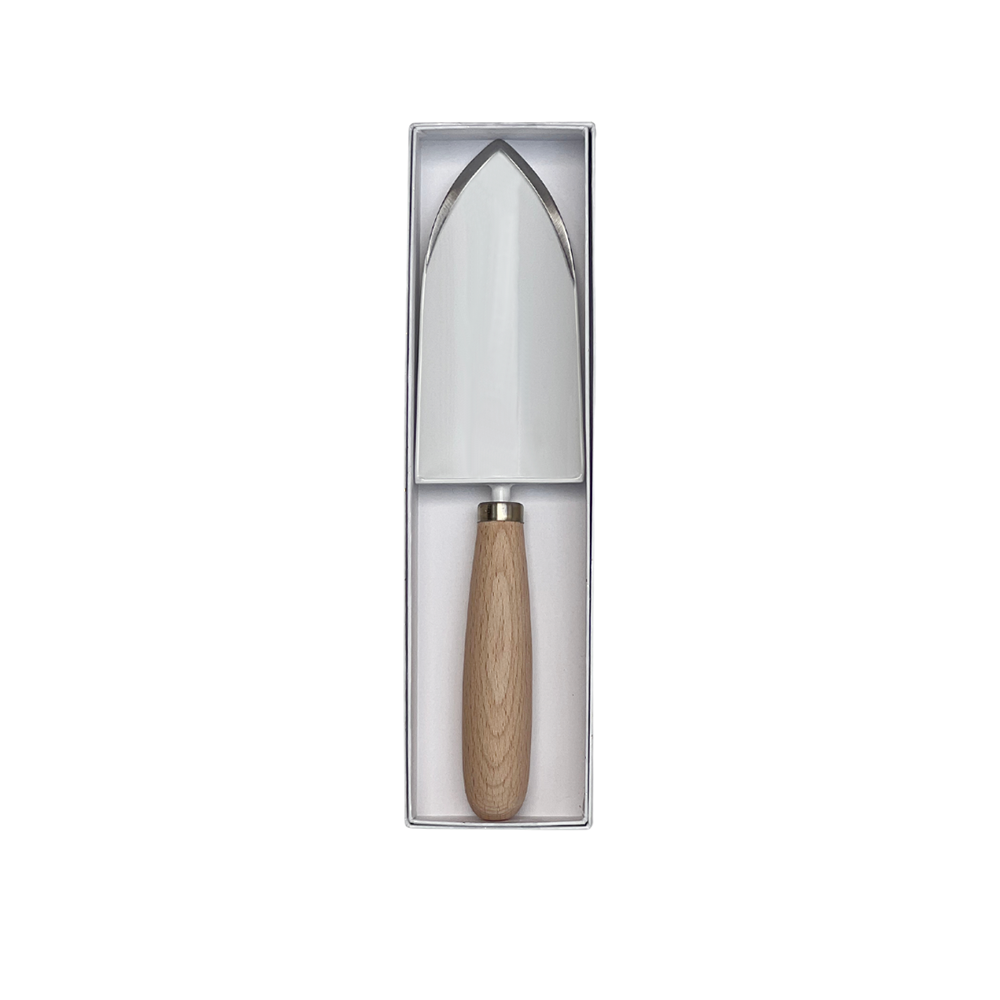 "Les Petites Mains" Gardening Spade
Pickup available at BOWS & ARROWS Store
Usually ready in 24 hours
"Les Petites Mains" Gardening Spade
BOWS & ARROWS Store
Pickup available, usually ready in 24 hours
17 Rue Notre Dame de Nazareth
Tue to Sat, from 12h30pm to 7h30pm
75003 Paris
France
+33983707698
Elegant, modern gardening spade to elevate your everyday gardening experience
Stainless steel with white enamel coating and a beach-wood handle
Only local craftsmen are employed, and all the wood used is sustainable

Created by one of the most prominent family run companies

 providing ikebana and gardening tools since the 1950's
Made in "Tsubame Sanjo", an area with a history of over 400 years in metal work
The washi packaging makes it a wonderful gifting option for friends who love to garden
"Les Petites Mains " was was designed as an elegant gardening tool series, created by Flower artist Keiko Yoshino, an ikebana flower art master who performs in Japan, Paris, London, and other locations internationally. 
Comprised of beach-wood from Nigata prefecture is used with the "Snow Beech Project":  a program that makes efforts to re-grow forests and make quality products, while revitalizing the community. Long ago, these trees were used to produce charcoal for heat, but as charcoal was replaced by coal and oil, the forests were abandoned. The purpose of the Snow beech project is to ensure these materials are being used more effectively to prevent wasting the limited resources, and to show gratitude for the blessings of nature. 
Japanese stainless steel is used for the blade and then coated in enamel. The steel tip is exceptional because it is a special stainless that uses carbon. This rare combination works more efficiently because the steel is extremely hard and can dig into the ground much more forcefully than regular stainless steel. 

White was chosen for the clean image to contrast with the soil, greenery, and flowers.
Material: Beach Wood & Carbon Stainless Steel
Made in Japan 
Care Instructions: Care instructions: Please wash the dirt off with water and dry before storing in a dry tool kit. You will find that the enamel is much easier to wash than regular stainless steel.