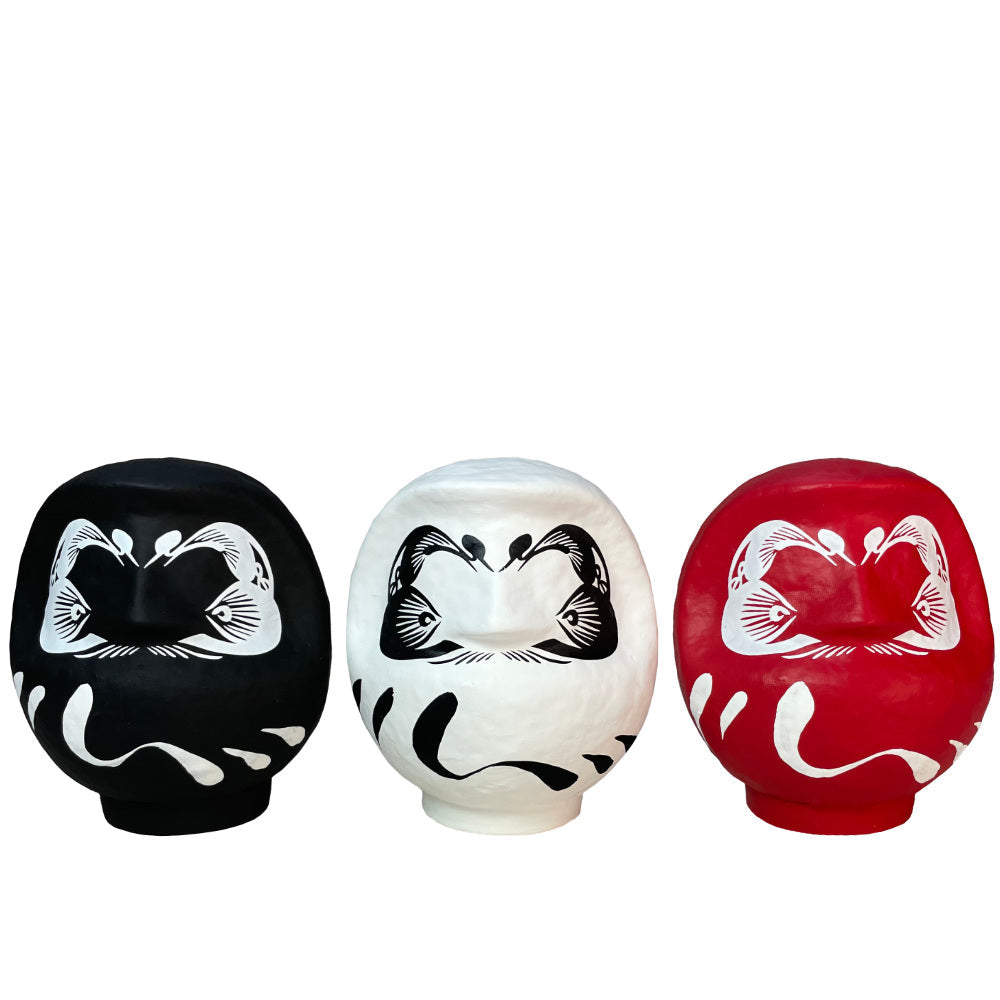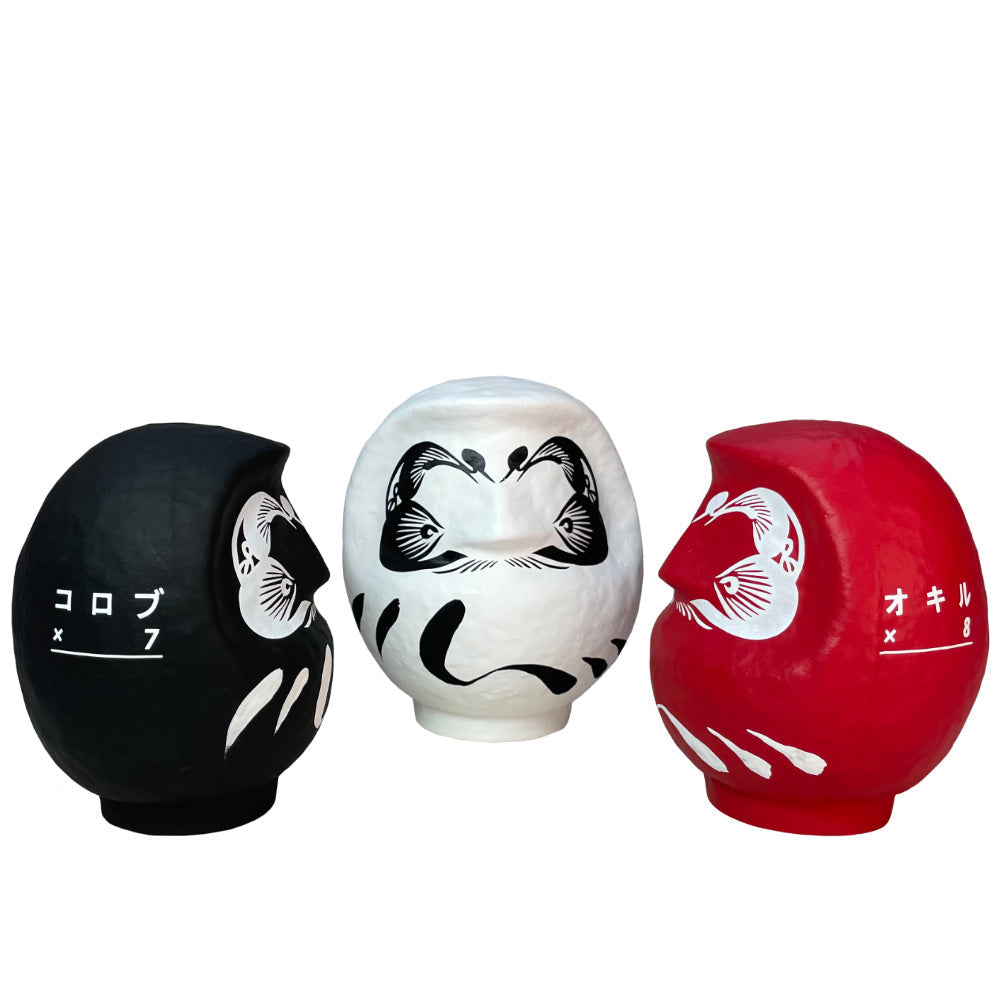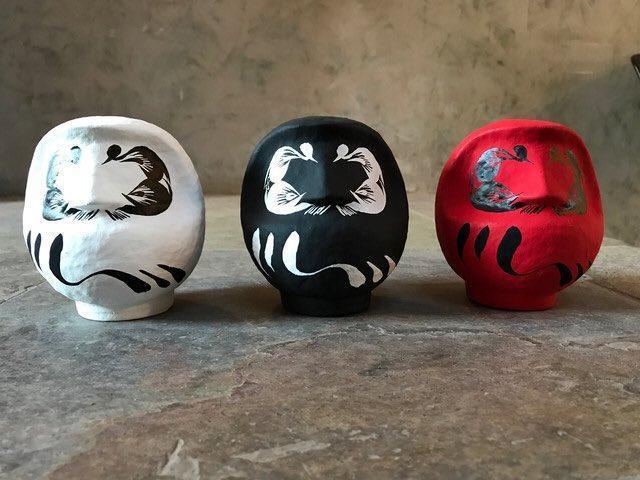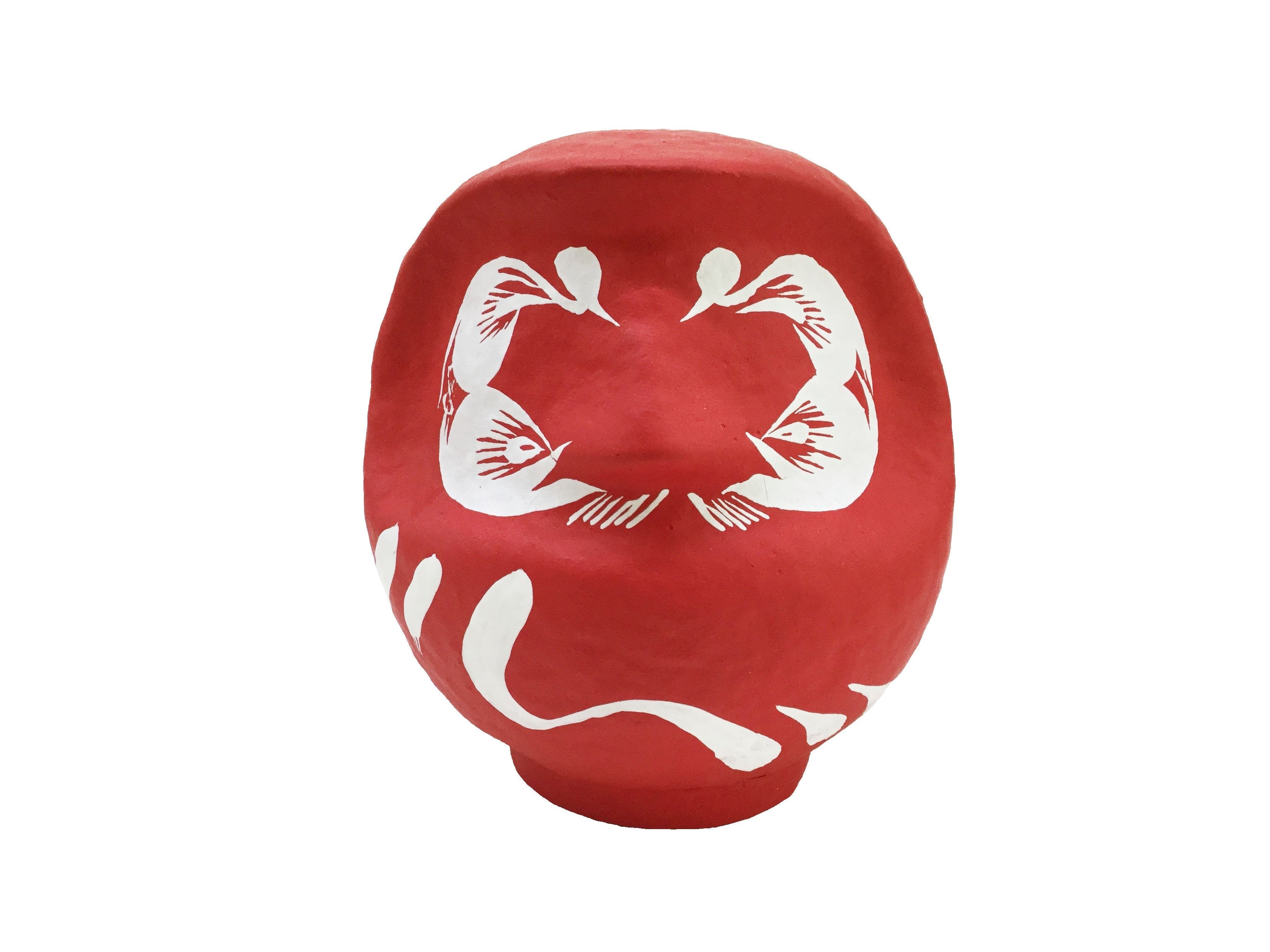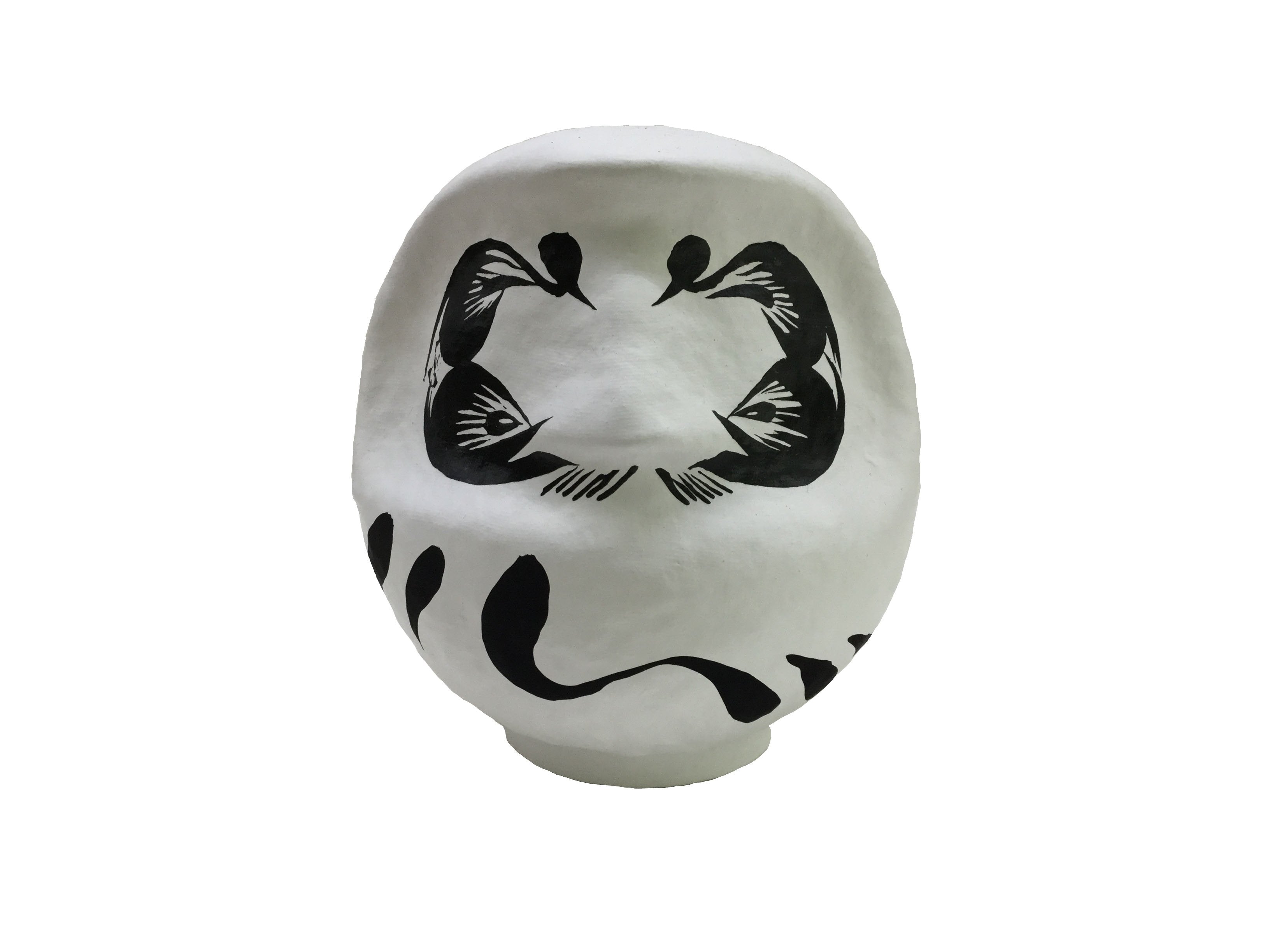 Designer's Daruma
Pickup available at BOWS & ARROWS Store
Usually ready in 24 hours
BOWS & ARROWS Store
Pickup available, usually ready in 24 hours
17 Rue Notre Dame de Nazareth
Tue to Sat, from 12h30pm to 7h30pm
75003 Paris
France
+33983707698
New type of Designer Daruma by an artist in Gunma
Reminder that if you fall, you will get back up
Stylish and ornamental
Seven Down's & Eight Up's Takasaki Daruma". A special edition by Iwai Daruma and the first in his design Daruma series. The text written on the right side reads: "コロブ x 7" or "Fall down 7 times", and on the write side it reads: "おきる x 8" meaning, "Get up 8 times". This is a Buddhist reminder that even if you fall, you can always pick yourself up again.
The six lines on the front of Daruma indicate that time passes from the past to the future. On each side of Daruma, the concept of "Seven Downs & Eight Ups" is written as a mathematical formula.
With the colour choices of white, black, or red, many people enjoy Designer's Daruma as an interior décor.
Imai Daruma NAYA has a history of over 90 years of making Daruma. After initially pursuing a different career as a young man, Hirohisa Imai returned to his family business realising that is where he belonged. He could use his creativity introducing new ways to view Daruma. Currently he is the CEO and Chief Craftsman. A very enthusiastic and magnetic character he creates new and modern styles of Daruma while preserving and protecting the traditional style.
Size: 12cm
Made in Takasaki, Gunma.
We also carry their new gold and silver series.