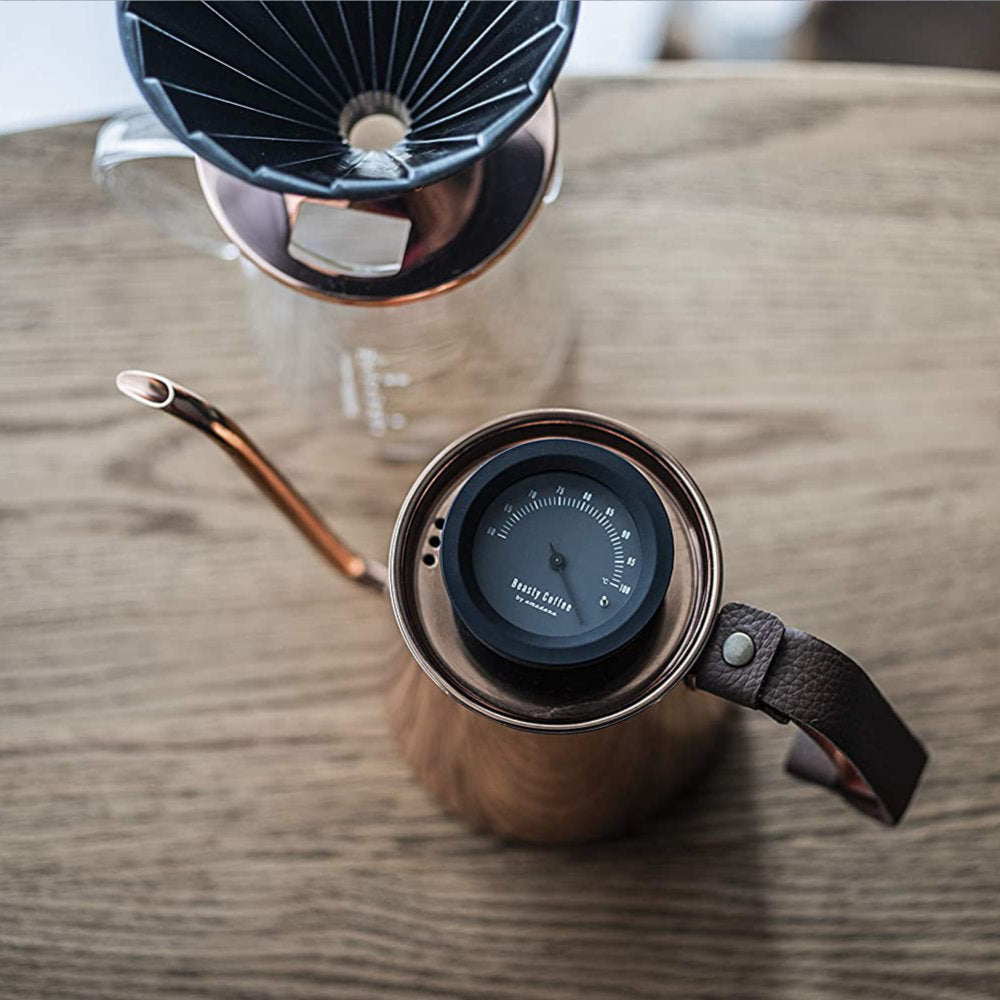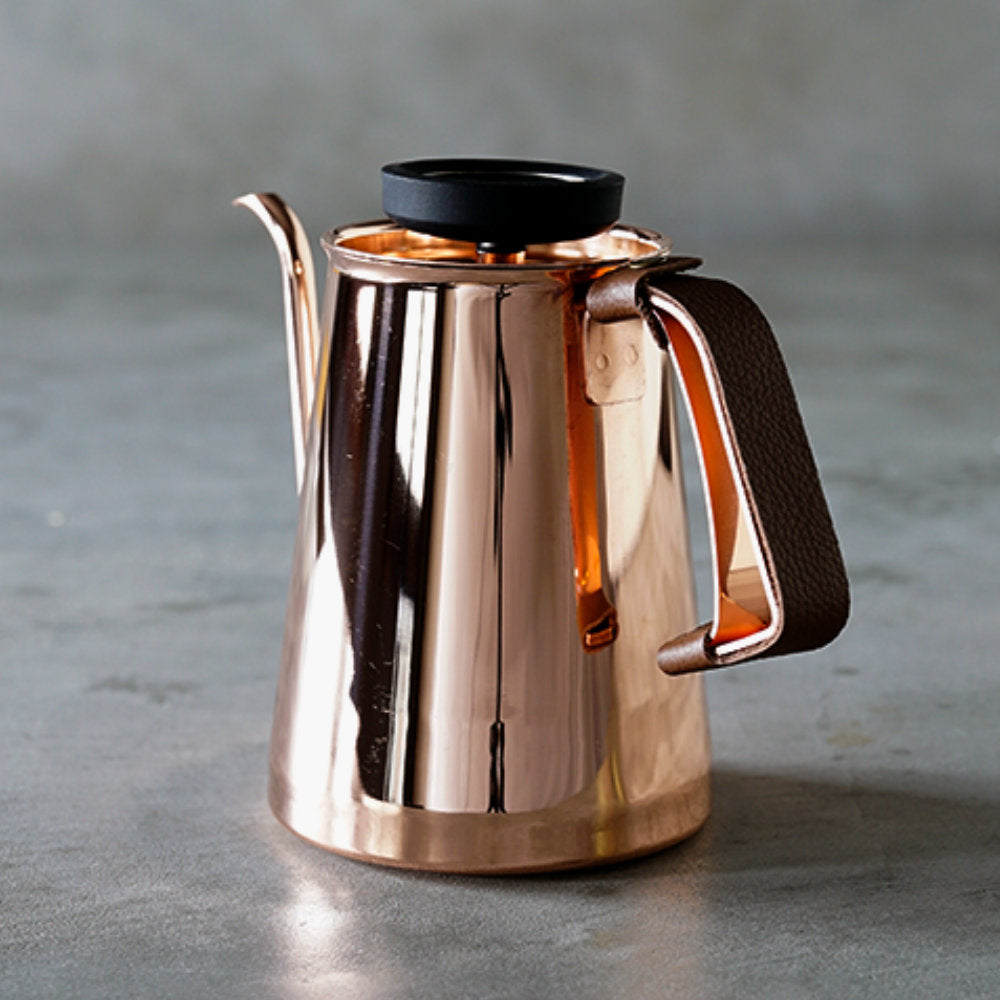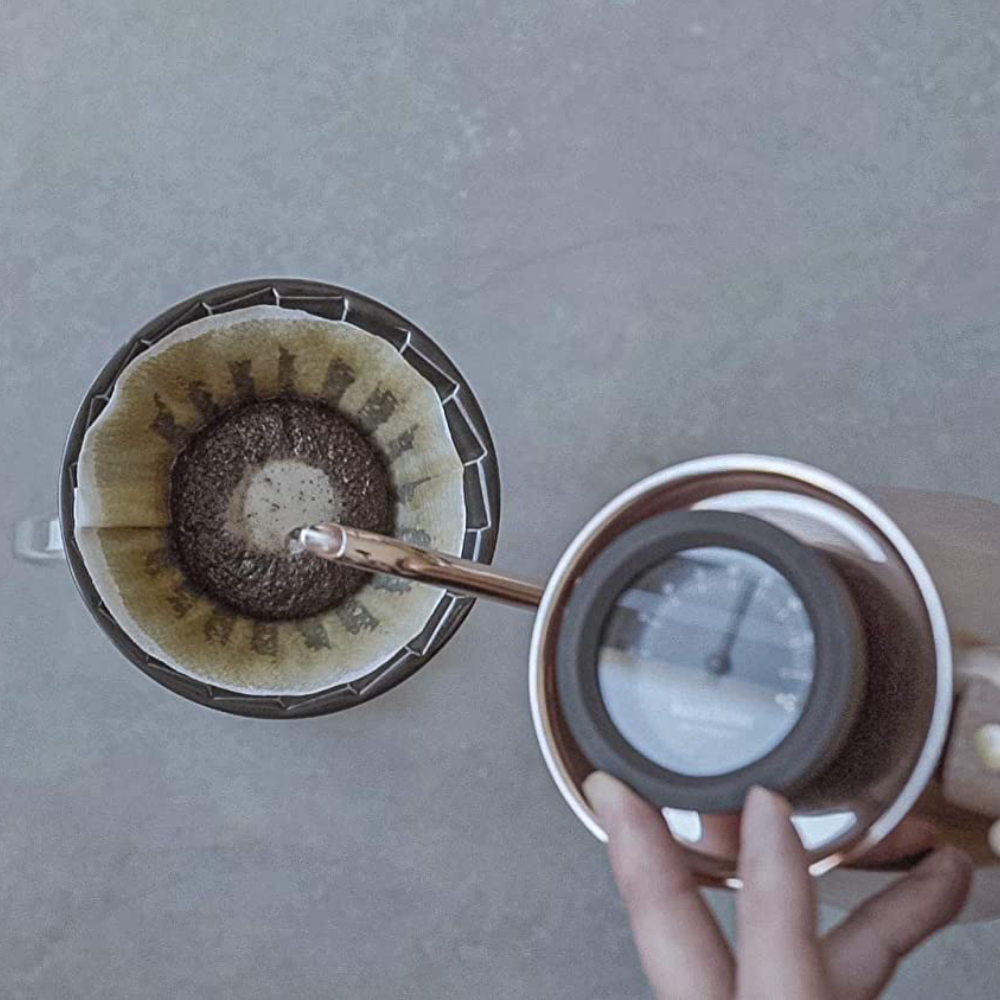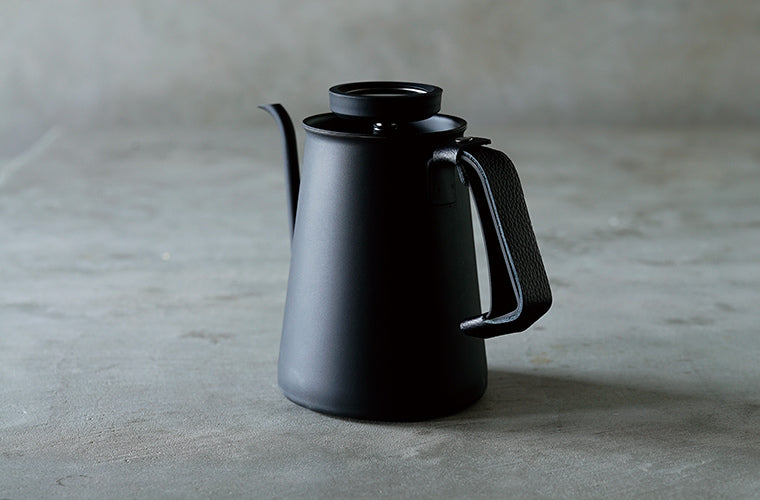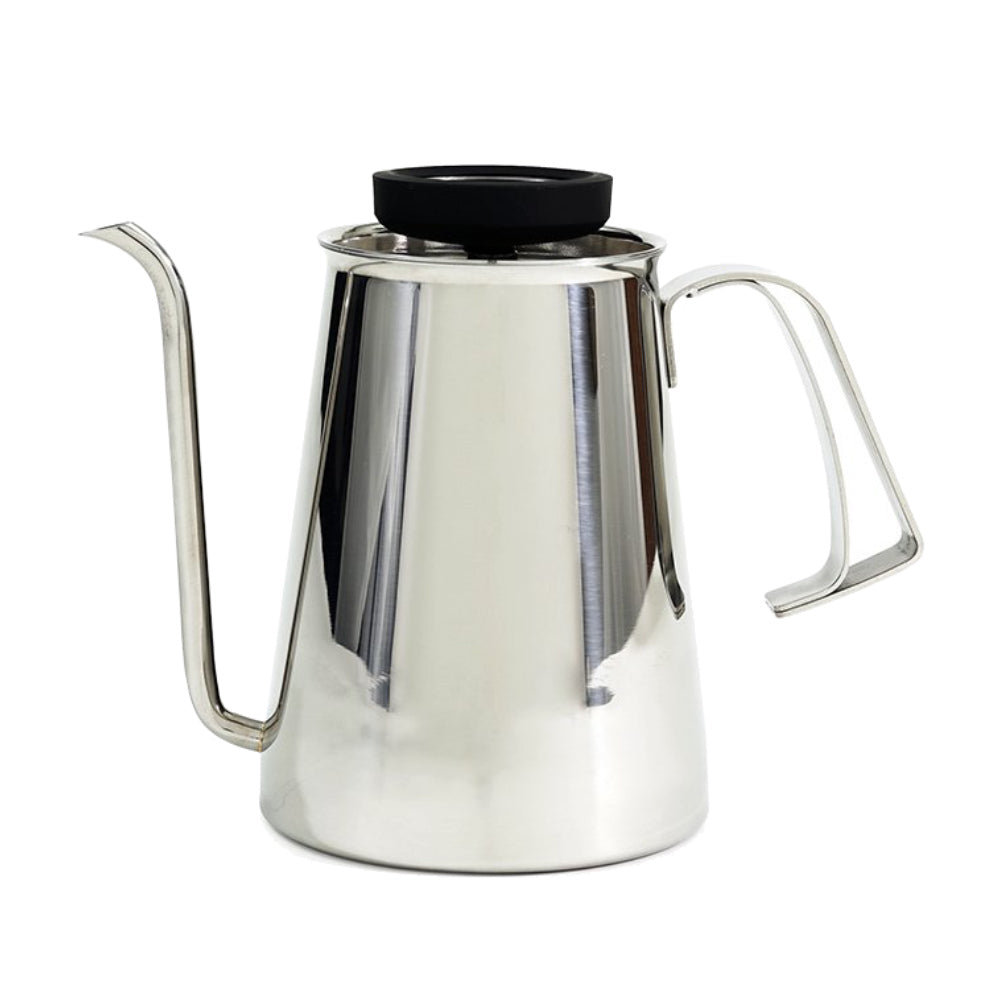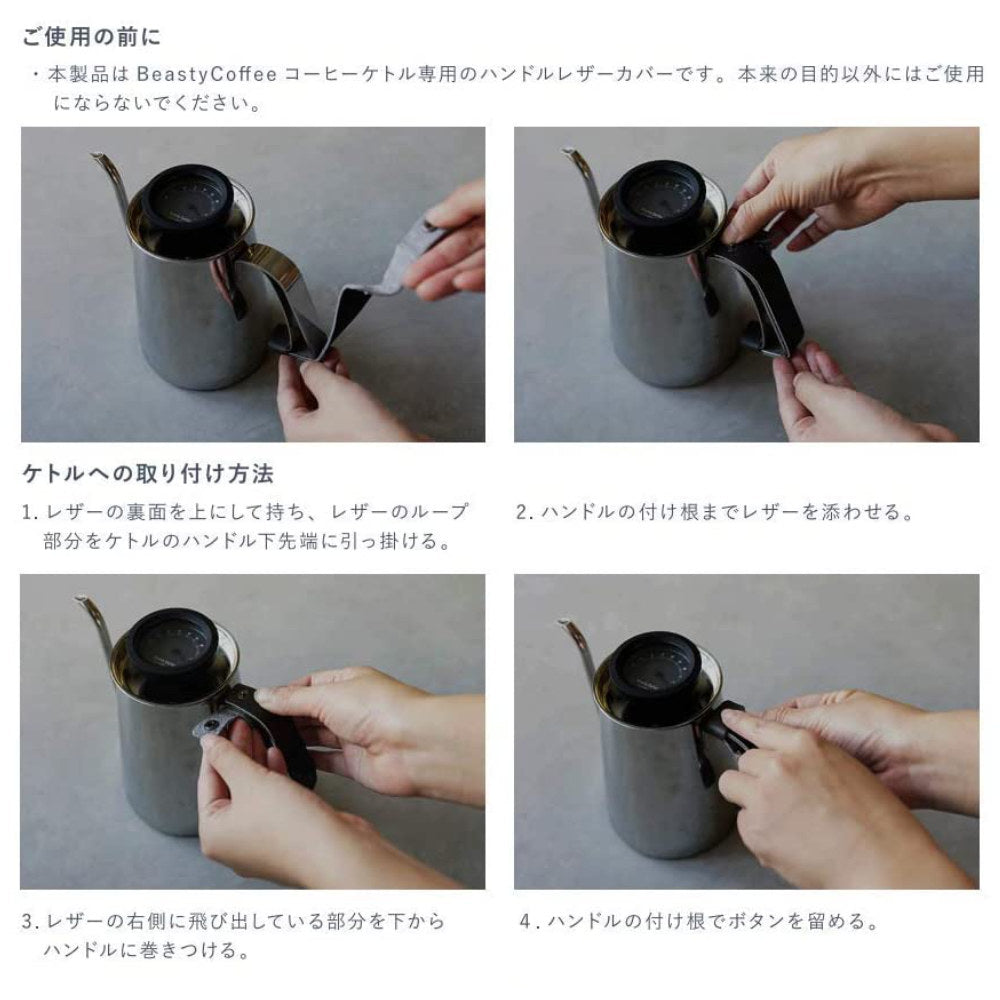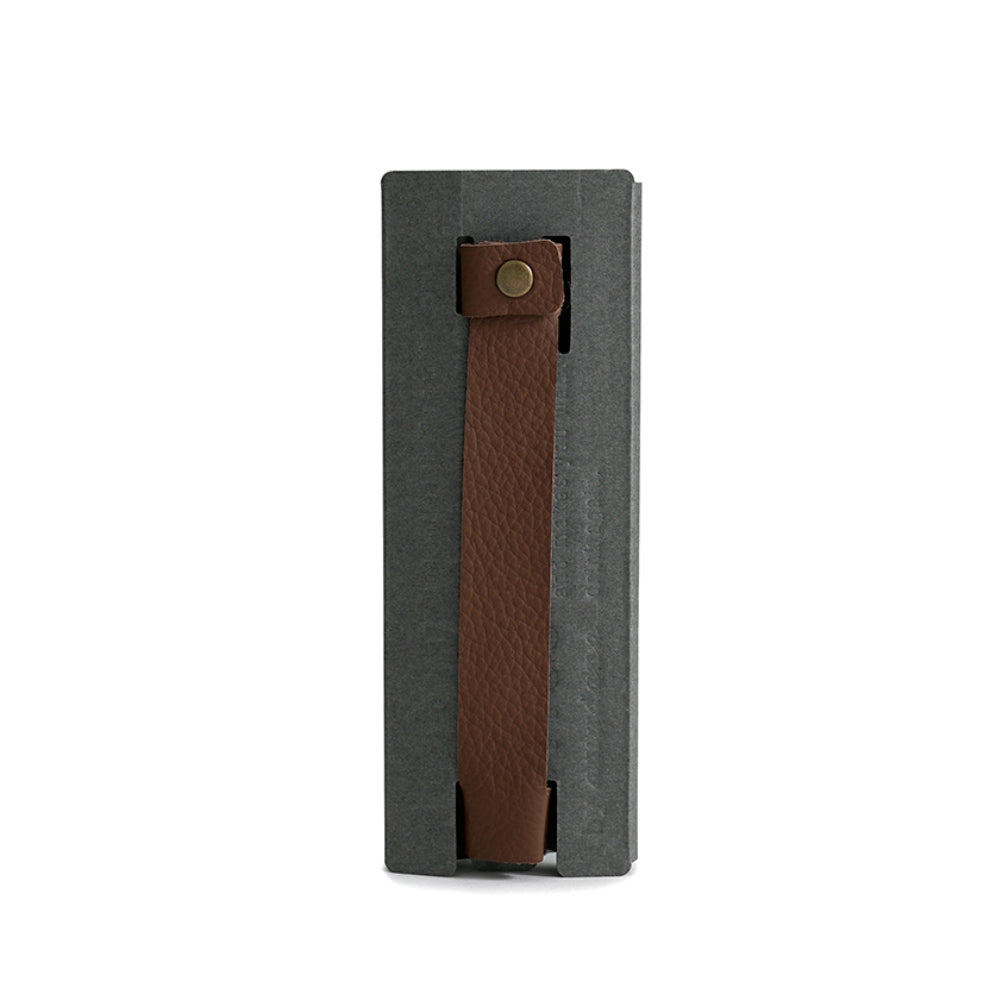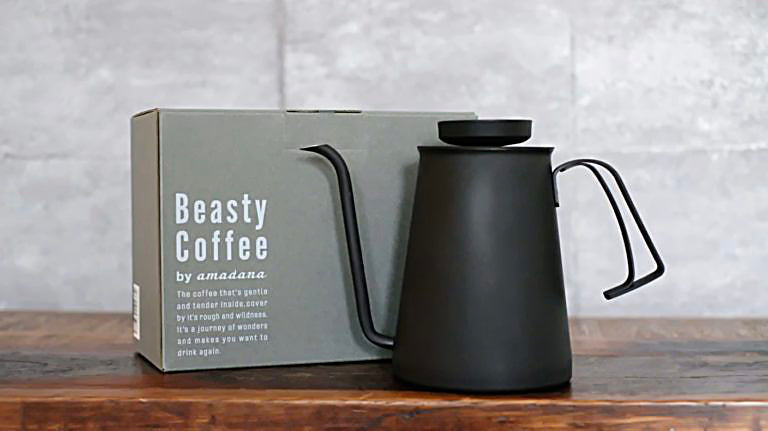 Kettle with Thermometer, Special Pour for Drip, Leather Handle
Pickup available at BOWS & ARROWS Store
Usually ready in 24 hours
Kettle with Thermometer, Special Pour for Drip, Leather Handle
Matte Black
BOWS & ARROWS Store
Pickup available, usually ready in 24 hours
17 Rue Notre Dame de Nazareth
Tue to Sat, from 12h30pm to 7h30pm
75003 Paris
France
+33983707698
Beautiful hand crafted kettles for coffee or tea
High-tech thermometer on top
The design of the spout is designed for the perfect drip pour, finally achieved by many months of trial and error by the craftsman and barista
Optional leather accessory for the handle
When creating a perfect brew of tea or coffee, tea masters and baristas will emphatically state that it is not only the quality of the leaf or bean, it all starts with temperature of the water. For this, this unique kettle is a must have for a perfect and elegant brew. 
An analog thermometer is mounted on the lid. 60-100 ℃ can be measured with a large dial. Extraction can be performed at an appropriate temperature depending on the application and recipe. 
When creating this product, through repeated trial and error, the diameter of the pipe used for the spout and the shape of the tip of the spout are sharp and easy to adjust the amount of hot water. The kettle tip and spout pipe are made by craftsmen in Tsubame Sanjo, Niigata Prefecture and area famous for metal design work. The design makes it easy to control the delicate drip volume and speed of the water. Compared to other drip kettles, there are fewer curves in the pipe, giving a strong sense that the hot water is falling straight down.
The hot water does not form an arc even if you give it some momentum, so it is easy to drop the hot water where you want it to go, from the beginning to the end of the pour.
There is an optional leather cover using domestically produced genuine leather. It can be attached to the kettle handle. The heat from the metal handle is suppressed around the thumb and index finger, making dripping more comfortable.
Colours: Gloss Silver, Gloss Copper, Matte Black
Capacity: 700ml
Place of Origin: Japan
Compatible with IH and direct fire
*IH may not be available on some models. In the case of direct fire, please use it on low heat.
Leather Strap sold separately