STALOGY Editor's Series 4Functions Pen 0.5mm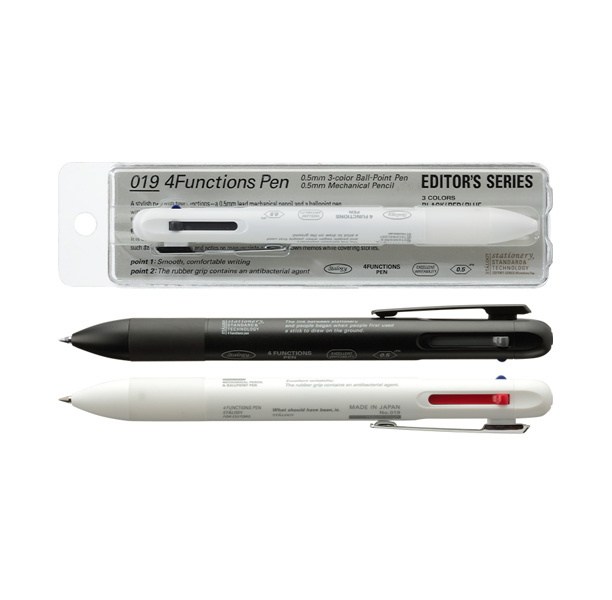 STALOGY Editor's Series 4Functions Pen 0.5mm
Stalogy's beautiful four functions pen, with blue, black, red and pencil in a 0.5 (mm) lead. As for Stalogy's Mechanical pen, the low-viscosity based ink used in this ballpoint pen prevents the pen from gliding too fast, ensuring excellent writability.
The rubber grip contains an antibacterial agent. It is designed especially for editors who use writing tools in a variety of ways, such as making revisions and notes on manuscripts and taking down memos while covering stories.
Refills are available here as "Refill : colour".
Lead Diameter: ø0.5 (mm) BLACK
Lead Diameter: ø0.5 (mm) WHITE
4 Functions: Blue/black/red and pencil with attached eraser

Place of origin: Japan