Pilot Iroshizuku Kiri-same - 50ml Bottled Ink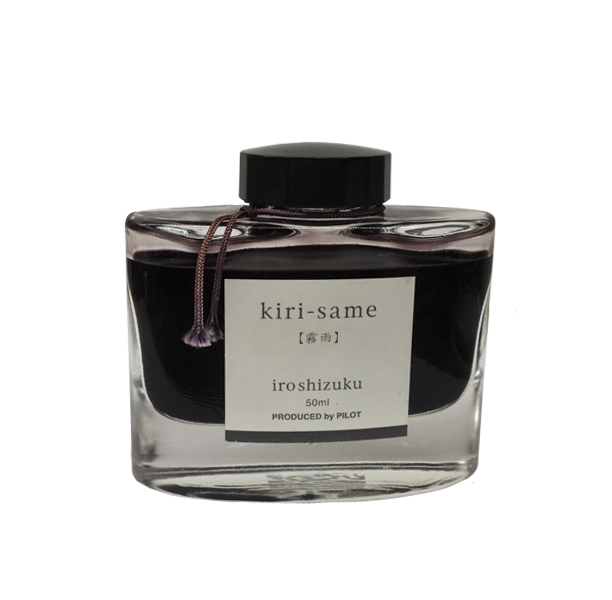 Pilot Iroshizuku Kiri-same - 50ml Bottled Ink
50ml glass bottle of Pilot Iroshizuku Autumn Shower (kiri-same) grey fountain pen ink.
Pilot Iroshizuku Kiri-Same is on the lighter side of the grey spectrum. Just like its namesake, Kiri-Same resembles the clouds that come along with a misty rain. The ink swatch itself resembles a cloud, lighter grey around the edges with deepening shades of grey towards the center.
Kiri-Same is dark enough to load into your favorite fine-nibbed pen, as long as the nib tends to leave a lot of ink on the page. Since the ink's shading properties are so high, dryer nibs leave a much lighter line than their juicier counterparts. Flex or calligraphy nibs are where this ink ink belongs, and it performs splendidly in either, leaving lines which show significant color variation.
sold out