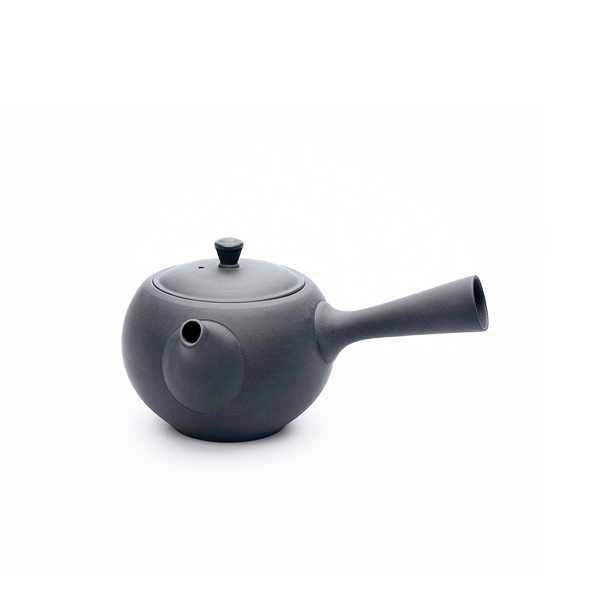 AZMAYA Tea Pot - M
Small teapot very delicate and beautiful.
This exceptionally lightweight Tokoname teapot is fired with a cobalt pigment added to the clay, which gives the teapot a look of refinement. Because the strainer inside the pot is made from the same material, the original taste of the tea does not get affected, as it would have with a metal strainer.
The unglazed finish lets you enjoy the exquisite matte texture of the clay

Features a very fine ceramic mesh tea-strainer at its spout

100% Ceramic, handcrafted in Tokoname city, Japan

14 x 11 x 8 cm

225 ml

Material: Sandstone
Place of origin: Nigata, Japan
Azmaya is a Nigata based collective of Japanese designers who collaborate with Japanese artisans to create contemporary products for daily life using traditional techniques and materials. All of the objects are made in Japan. Items vary from glassware, ceramics, porcelain, ironware, copperware, brassware, wooden trays, and lacquer ware.
Azmaya uses a contemporary international sense of design for tableware, whilst still being relevant for Japanese dishes. It is this juxtaposition that caught our attention. A well thought out design to create the most beautiful meal placement for any occasion.

Attention to detail and high quality materials are hallmarks of the brand and the resulting products reflect the high level of skill and superior techniques of the artisans producing craft in Japan today.