TIME & STYLE Rinka Bon Flower Tray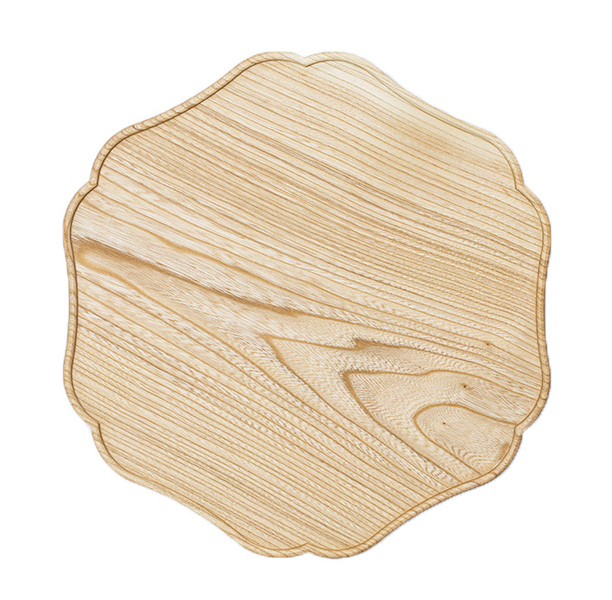 TIME & STYLE Rinka Bon Flower Tray
The "Bon Tray" series comes in 5 styles: Rinka, Ryoka, Mokko, Kutsuwa and Hakkaku. The wooden trays were given names relating to the ornamentation of their edges. The trays which have usually been rectangular since old times are here revisited using elegant curved forms.
Dimentions: φ320×H12

Ref: TSMK00111
Place of origin : Ishikawa, Japan
Time and Style started out in 1990 as a merchant of furniture in Tokyo. The company continues to challenge the development of creating a living environment with a commitment to handmade, supporting craftsmen, while remaining contemporary. They produce "tools for life" that have been individually created by craftsmen using high quality materials, while fusing modern lifestyle with culture and tradition, as well as finding a sense of harmony and silence that are an essential part of Japanese culture. This can be felt in the delicate forms and materials that we find in their products.
It's the union of Time and Style's expertize in design, and knowing the right craftsmen who can bring everything together and produce a beautiful product. The main materials that are used are Porcelain, Ceramic, Stoneware, Wood, Lacquer ware, Glassware, and Cotton.