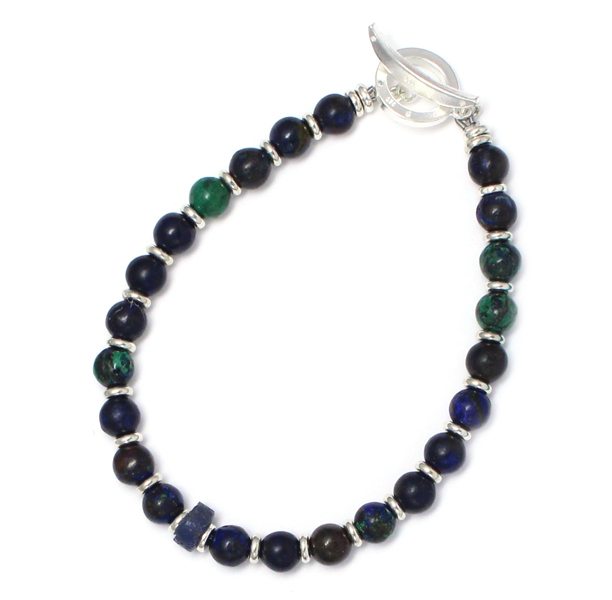 MIKIA Azurite Bracelet
Azura 6 mm ball bracelet beautiful blue and green reminiscent of the earth. Antique trade beads, powerful impression designed with brass parts accents. MIKIA original silver fastener is the point.
Color: blue / green / navy / silver /
Material:
sv925 / azurite / silver-plated /
Overall length:
M: 20 cm / L: 21.5 cm
Around the wrist:
M: about 17.2 cm / L: about 18.2 cm
Ref: 183-M-007029
sale
All Mikia bracelet is hand made in Japan, using natural stones, vintage beads and more, found when travelling. There is always a story for each material and you can feel it in every piece.
Mikia was established in 1998 in Tokyo, Japan.
The designer, Aki Mitsubayashi travels the world and gets inspired by it, people, culture and things that she meets and feels: everything is treasure and become a jewelry.