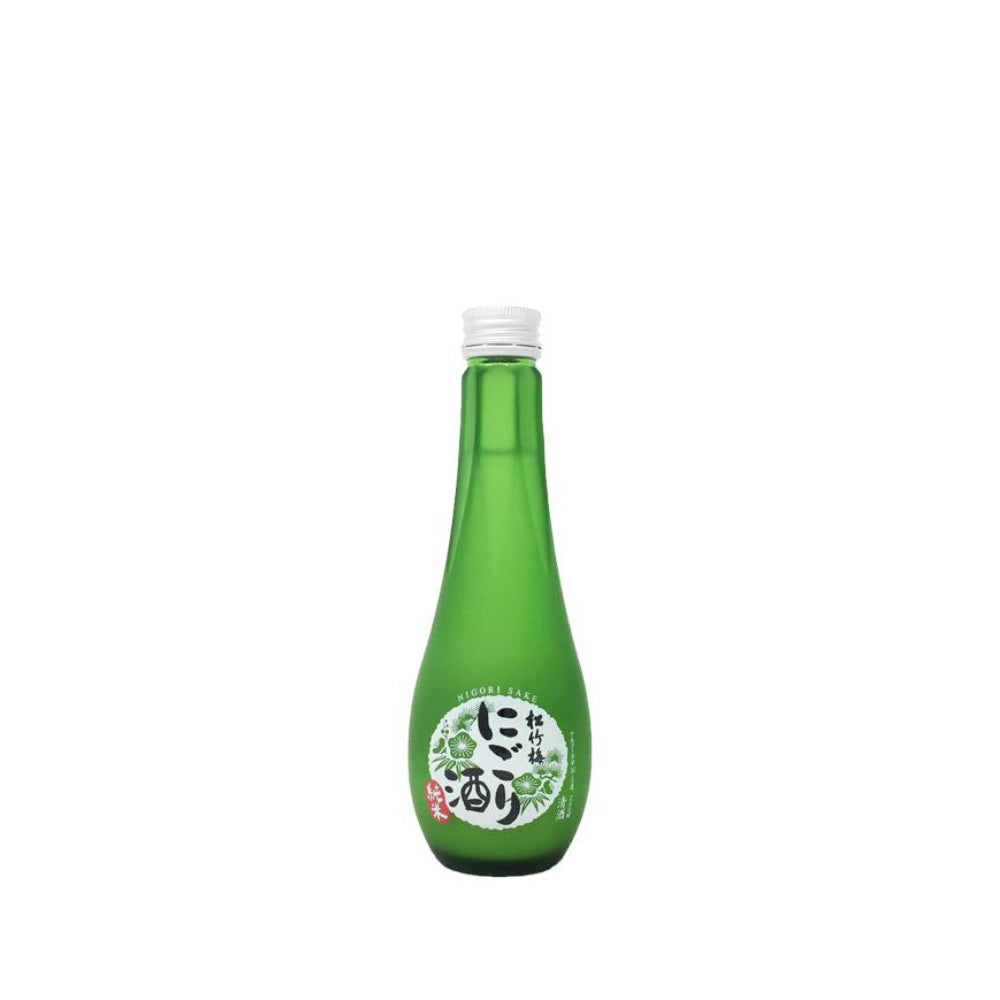 Shochikubai - Nigori (Cloudy) Junmai Sake
Pickup currently unavailable at BOWS & ARROWS Store
Shochikubai - Nigori (Cloudy) Junmai Sake
BOWS & ARROWS Store
Pickup currently unavailable
17 Rue Notre Dame de Nazareth
Tue to Sat, from 12h30pm to 7h30pm
75003 Paris
France
+33983707698
Soft and silk texture, characterised as "Sweet"
The sake remains sweet because of the of rice that is still in the bottle
This sake has a low alcoholic level because it is only fermented for a few weeks
Easy to drink and smooth which has many food pairings such as a refreshing asperitif and spicy dishes


Artisanal sake
Food Pairings: Spicy dishes, Fish, Citrus-based cocktails. NIGORI, literally cloudy, means that this sake is unfiltered. 
Sho chiku bai nigori junmai 10.5% sake is an unfiltered type of sake that is therefore very cloudy and has a cloudy appearance. 
This type of sake is often less alcoholic than other sakes, which is the case with this junmai nigori sake packaged in a 240 ml bottle which has an alcohol content of 10.5% and a sweet and light character.
In order to take full advantage of all the aromas of this sake, it is advisable to consume it very fresh, and to shake it well before serving it, ideally in a sake cup.
You can use nigorizake during meals that consist of spicy dishes, based on curry for example, but also during your aperitifs.
Drink cold and shake well before tasting.
Capacity: 240ml
Alcohol: 10.5%
Polishing rate: 60% - gohyakumangoku
Brewery: Shirakabegura
Provence: Nada-Kobe, Hyogo

Junmai Sake is brewed using only rice, water, yeast and koji. There are no other additives. To qualify as a Junmai, there is technically no minimum milling requirement, but the sake must be the "pure rice" style… no added distilled alcohol allowed.
Remarks: Due to custom restrictions on food related items, this product is currently unavailable for clients living in United States and Russia.