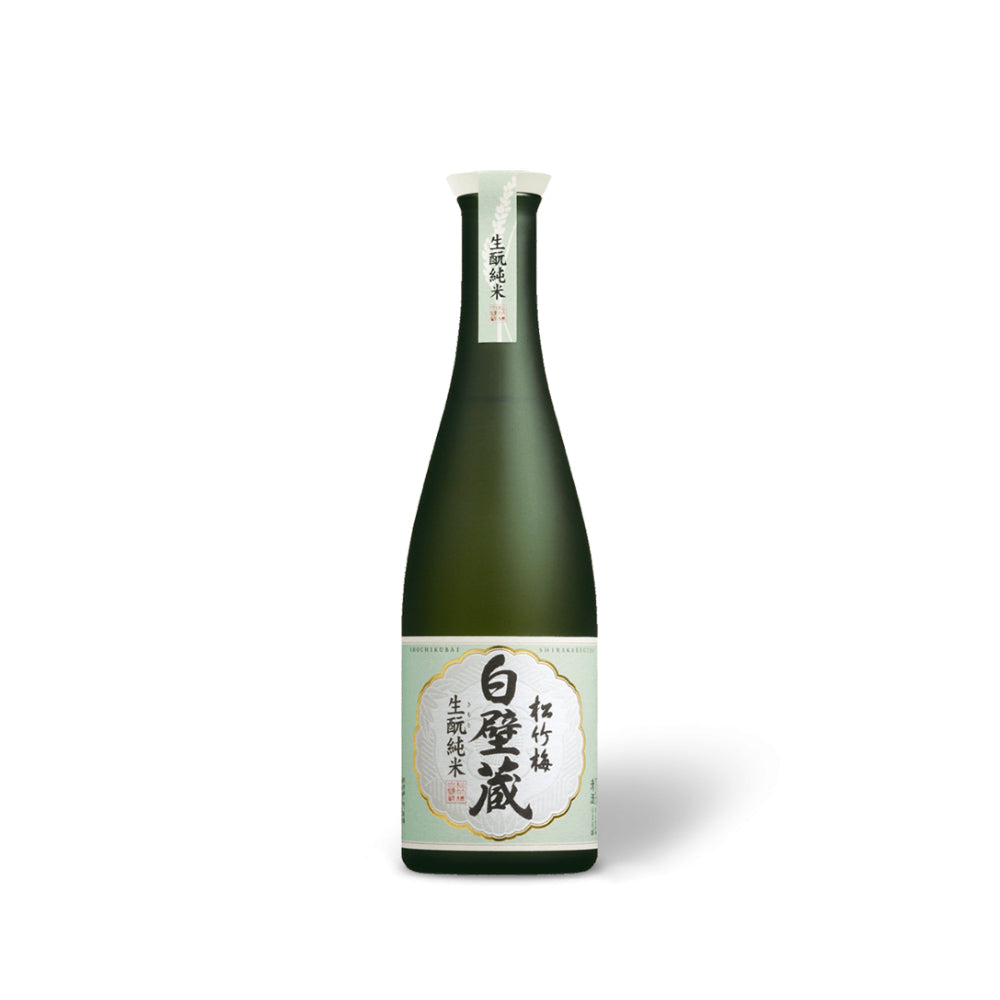 Shirakabegura Kimoto - Junmai Sake
Pickup currently unavailable at BOWS & ARROWS Store
Shirakabegura Kimoto - Junmai Sake
BOWS & ARROWS Store
Pickup currently unavailable
17 Rue Notre Dame de Nazareth
Tue to Sat, from 12h30pm to 7h30pm
75003 Paris
France
+33983707698
Kimoto Junmai is a premium refreshing sake
Rice polish level 70%
Rice type: Gohyakumangoku
Fish, chicken, or vegetarian
This Ginjo sake from the Shirakabegura brewery is produced using the traditional "kimoto zukuri" process, which is a slow and rigorous brewing whose origin dates back to the Edo period.
Its soft and round aromatic profile enveloped in a silky texture, reveals notes of apple, pear, and dried fruits as well as a slight acidity and a tasty umami which vanish in a clean and clear finish.
Shirakabegura Kimoto Ginjo can be eaten fresh but also at room temperature, and accompanies all white meats and fish-based dishes in sauce.
For more than a century, Maison Takara Shuzo, famous for its production of mirin, shochu and sake, has been producing all of its premium sakes in Nada (Hyogo) in the Shirakabegura brewery, which produces in an entirely artisanal and modern way.
This junmai sake is brewed and made entirely from Gohyakumangoku rice. A traditional kimoto method is used in the brewing process for this sake, and this special method can be traced back to the Edo period in Japan.
This sake can be enjoyed both cold or hot, and is pairs well with fish, chicken or vegetarian dishes.
Alcohol: 15.5%
Volume: 640ml
Junmai Sake is brewed using only rice, water, yeast and koji. There are no other additives. To qualify as a Junmai, there is technically no minimum milling requirement, but the sake must be the "pure rice" style… no added distilled alcohol allowed.
Remarks: Due to custom restrictions on food related items, this product is currently unavailable for clients living in United States and Russia.