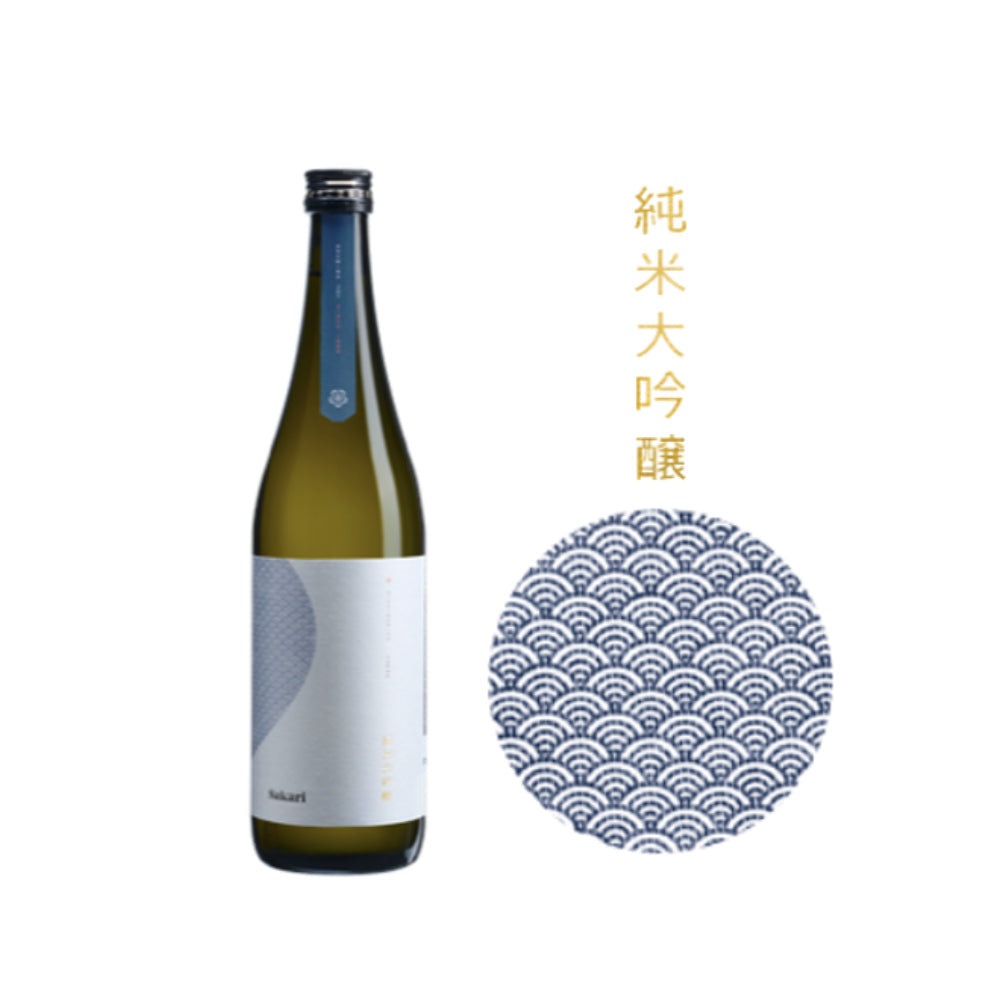 N°11 - Junmai Daiginjo Sake
Pickup currently unavailable at BOWS & ARROWS Store
N°11 - Junmai Daiginjo Sake
BOWS & ARROWS Store
Pickup currently unavailable
17 Rue Notre Dame de Nazareth
Tue to Sat, from 12h30pm to 7h30pm
75003 Paris
France
+33983707698
A crisp sake enveloped in fruity, soothing aromas
A polished, silky smooth sake with a crisp, tropical palate.
An award-winning sake made with Japanese rice, and the purest water from Mount Rokko
Serve Chilled
Seafood, Tofu, & Soups
Best enjoyed chilled, this sake balances well with seafood, tofu and other tender foods, whilst drawing out the sweeter umami depth of other fermented flavours including miso and dashi stock.
Providers of fresh, distinctive sake flavours to the Japanese Imperial Household for over 100 years, Sakari delivers refined refreshment with this exquisitely sweet and delicate junmai daiginjo sake. 
Brewed in Nishinomiya, this sake benefits from the natural, high-grade quality of local Yamada Nishiki rice, fermented and distilled in the mineral rich waters of Mount Rokko to produce a rich, medium-bodied palate of tropical fruits with subtle notes of persimmon. Carefully polished down to half their size, this junmai daiginjo unlocks the core sweetness of each rice grain, smoothly unravelling its complex flavours & aromas with Sakari's own original cultivated yeasts.
The brewery is based in Nishinomiya, Japan: it was founded in 1889. It has been supplying the imperial family of Japan since 1913 and is found on all the tables of Japanese embassies all over the world. These sakes have won many awards, both in Japan and abroad.
Alcohol: 15%
Rice Polishing: 50%
Ingredients : Rice, Koji, Water
Junmai Daiginjo Sake is brewed using only rice, water, yeast and koji. There are no other additives. To qualify as a Daiginjo, the rice grain must be milled to 50% or less of it's original size.
Remarks: Due to US custom restrictions on alcohols, this product is currently unavailable for clients living in United States.