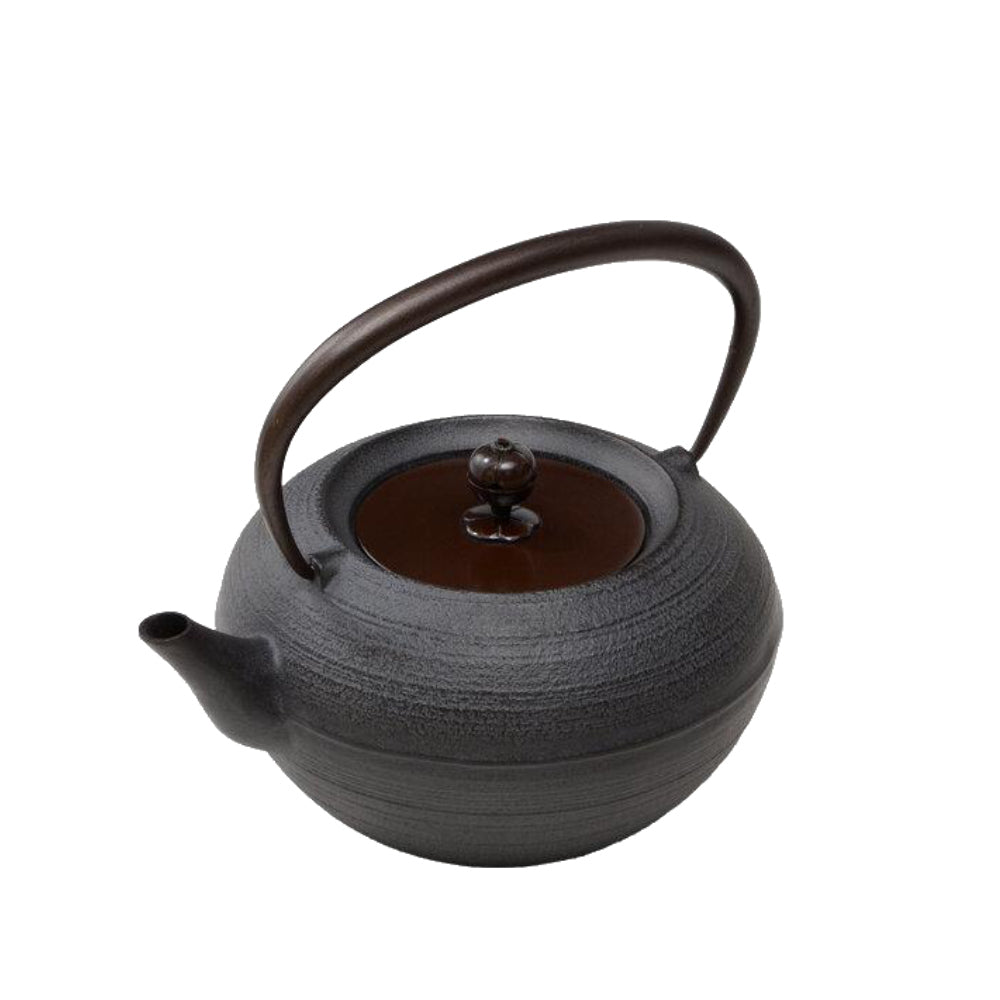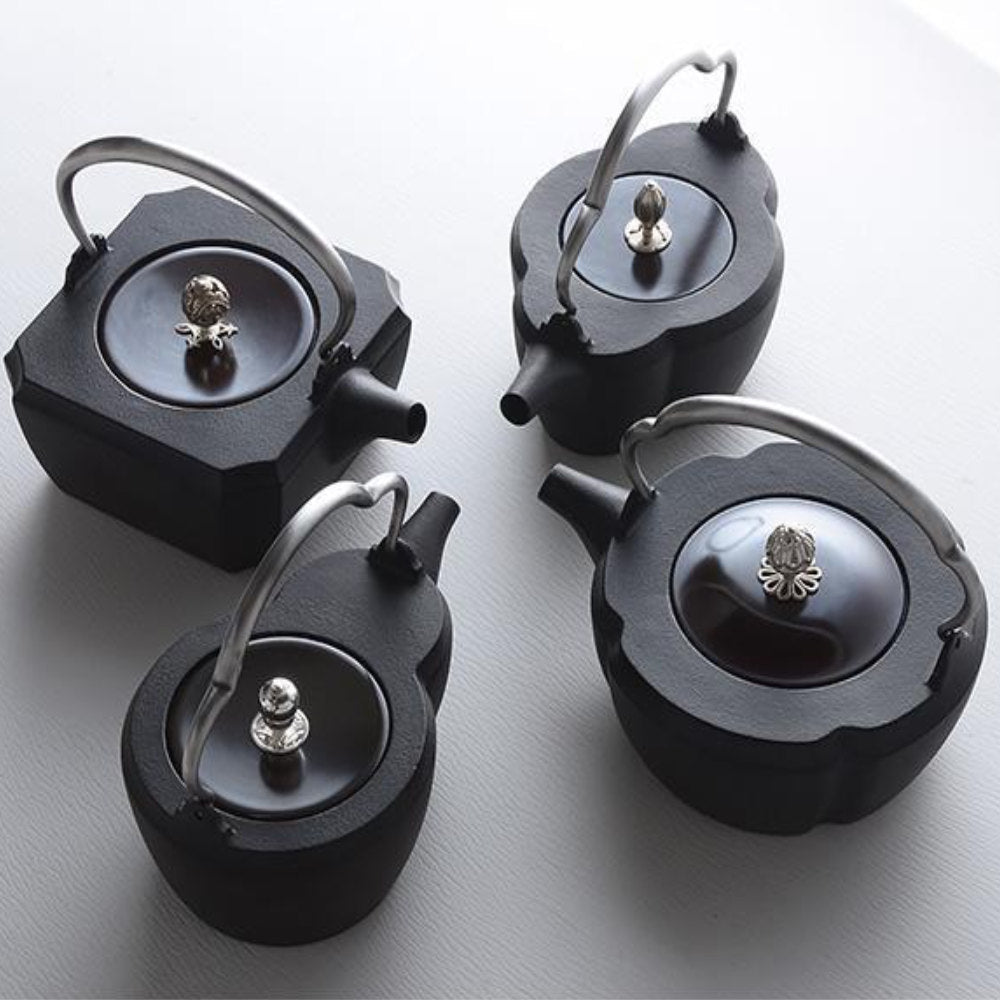 Pre-Order: Crest Collection Cast Iron Teapot
Pickup available at BOWS & ARROWS Store
Usually ready in 24 hours
Pre-Order: Crest Collection Cast Iron Teapot
Gourd 1L
BOWS & ARROWS Store
Pickup available, usually ready in 24 hours
17 Rue Notre Dame de Nazareth
Tue to Sat, from 12h30pm to 7h30pm
75003 Paris
France
+33983707698
Traditional Japanese Tea Kettles made by craftsman
The iron in the pot 
Heavy weight and strong tea pot that will last for generations
From the "Crest" collection. These iron kettles are designed with a motif of family crests. Chushin Kobo used 4 types for the shape of the iron kettle that include Quince type and a Gourd shaped crest.
The handle is a bow-shaped design that matches the shape of the main body, the copper lid knob is a combination of a chrysanthemum and pine. In total: a pine tree, a chrysanthemum split, and a gourd harmonise to create the design of this tea pot.
The finishing is done using the traditional technique used in iron kettle making in Japan, unglazed at 800 degrees, covered with an oxide film to prevent rust. This is followed by a lacquered baking finish on the top and a burnt finish of lacquer inside the pot. The bottom of the tea pot is flat, which enhances the heat conductivity that can also be used on an electric stove. 
The water that is boiled using a casting kettle is able to remove almost all chlorine from tap water. After boiling, the water will be mild and have no smell. The hot water will have the added merit of iron minerals. You can enjoy tasty hot tea with a hint of healthy iron. The iron of hot water and tannin of tea also have a chemical reaction to make an enjoyable tasty tea.
A cast iron warmer can also be selected which will keep the water in the pot warm as well as serving as a stand so that the tea pot doesn't touch your table.
Volume: 1.0 liter
Body: Cast iron / handle: steel / lid: copper
Place of Origin: Yamagata, Japan
You can also purchase a specially made brush to wash the inside of the spout HERE
Conditions for PRE-ORDERS:
1) Lead time for this craft lantern model: 30 days starting from the date of the order confirmation
2) Optional payment method / Paypal ONLY: Customer can choose to confirm the order by email at: info@bows-and-arrows.net
50% deposit payment at order confirmation and the full balance prior to  shipping