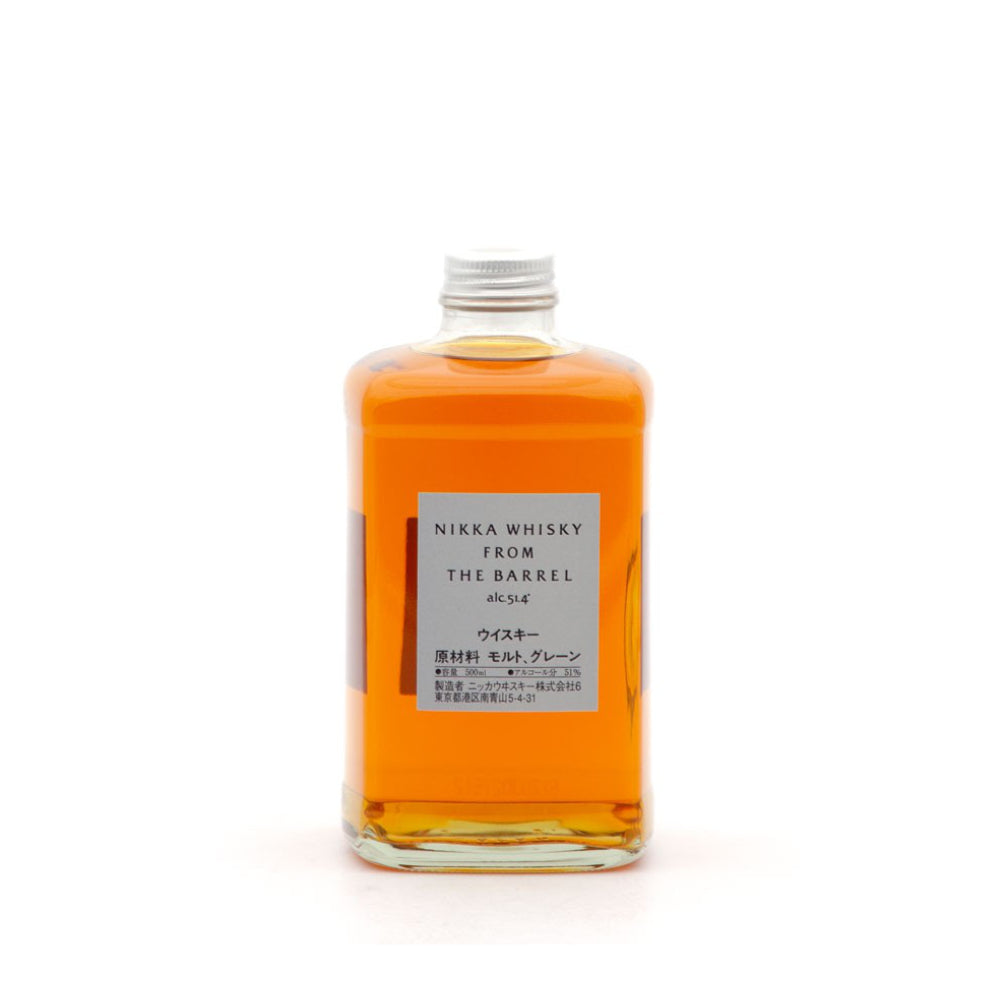 NIKKA Whisky "From the Barrel" with a Special Edition Packaging "Silhouette" Case
Pickup currently unavailable at BOWS & ARROWS Store
NIKKA Whisky "From the Barrel" with a Special Edition Packaging "Silhouette" Case
BOWS & ARROWS Store
Pickup currently unavailable
17 Rue Notre Dame de Nazareth
Tue to Sat, from 12h30pm to 7h30pm
75003 Paris
France
+33983707698
Full body with aroma and flavour

An intense and ambitious blend of more than 100 malt and grain whiskies

Best selling series by Nikka

Special Edition packaging for gifting
This whisky is made by blending the well matured and aged malt and grain liquor, and then it is re-barrelled for another several months. Many re-stored whiskeys are adjusted to an alcohol level of about 40-45% by adding water before bottling, but this "From the Barrel" whisky minimises adding water and has an exceptional alcohol level of 51%, while delivering a rich and delicate aroma, in addition to the unique harmony taste created through the re-storage process. An intense and ambitious blend of more than 100 malt and grain whiskies, Nikka From The Barrel, launched in 1985, is offered this year in a black "silhouette" case. Highlighting the clean lines of the bottle, this case enhances the originality of the blended whiskey with its iconic design.
Nose : Fine, complex. Floral (lilac), fruity (apricot). Notes of spices (cloves) and leather.
Appearance : Old gold with golden reflections.
Palate : Powerful, firm. Spicy (pepper). Wooded (oak). Develops on ripe fruits (peach), caramelized apple and flowers (honeysuckle).
Finish : Long. Marine notes. Ripe fruit (plum, peach) against a background of woody-vanilla notes.
Recommended ways to drink this whisky:
1) "Highball" whisky and soda. Since the alcohol content is "51%", the ratio of whiskey and soda is recommended to be around [1: 3.5]. Of course, you can add more soda if you like.
2) On The Rocks. If you want to enjoy the richness of "51% alcohol", then on the rocks is the best way to drink this whisky. Or you can use crushed ice (whiskey mist). The aroma and taste are well balanced.
Alcohol: 51%
500ml
Remarks:
Due to US custom restrictions on alcohols, this product is currently unavailable for clients living in United States.NIKKA Whisky "From the Barrel"