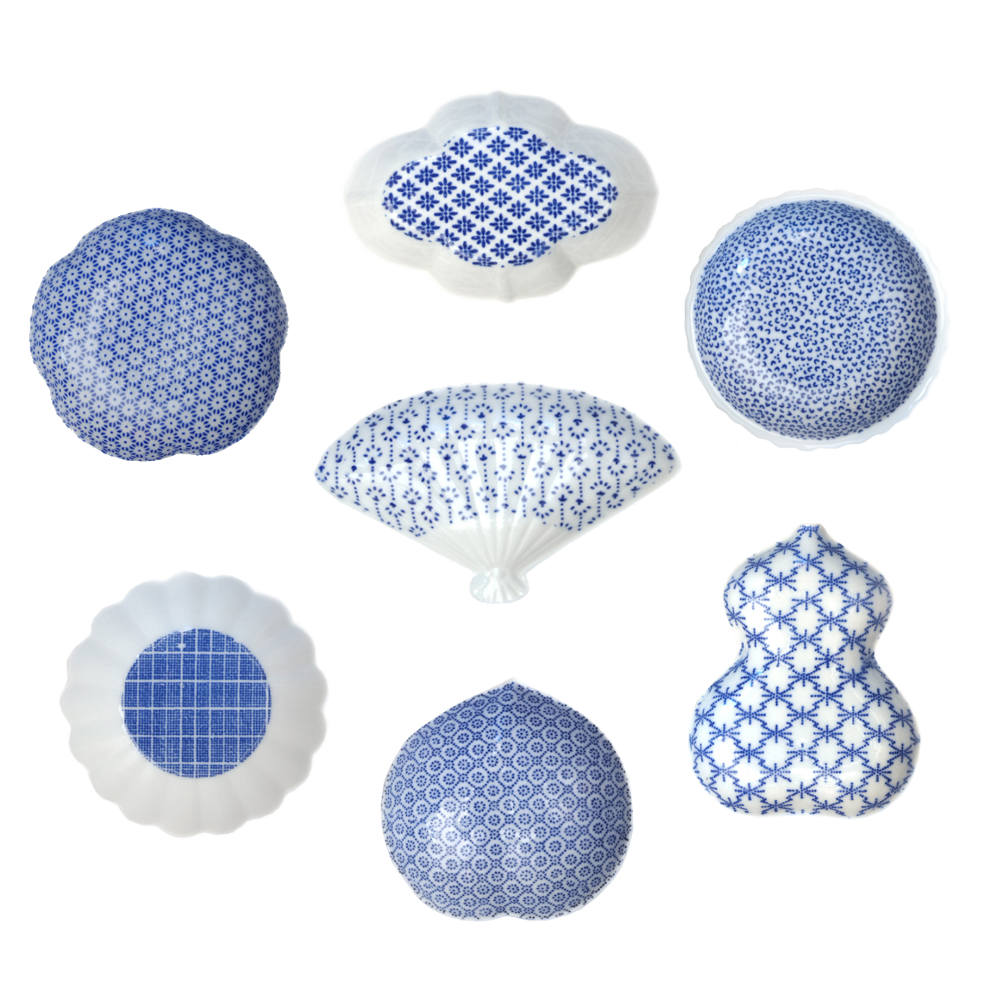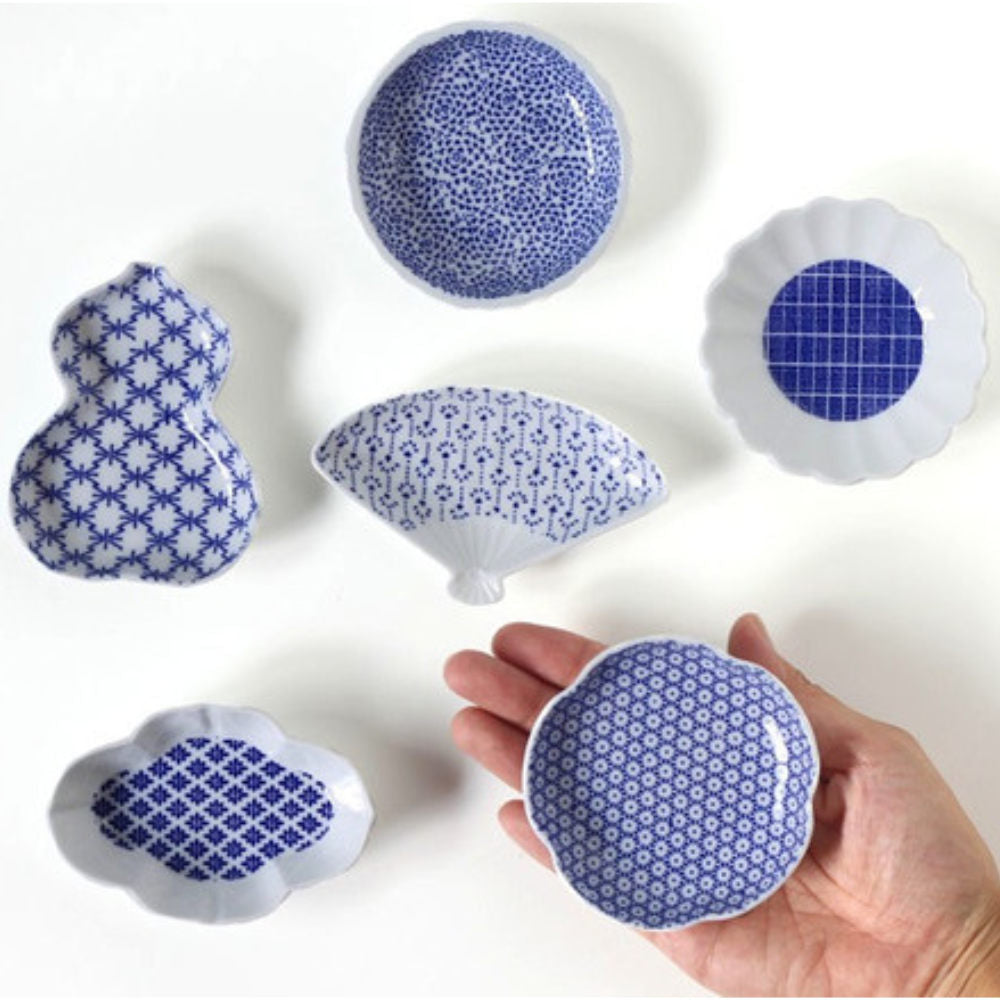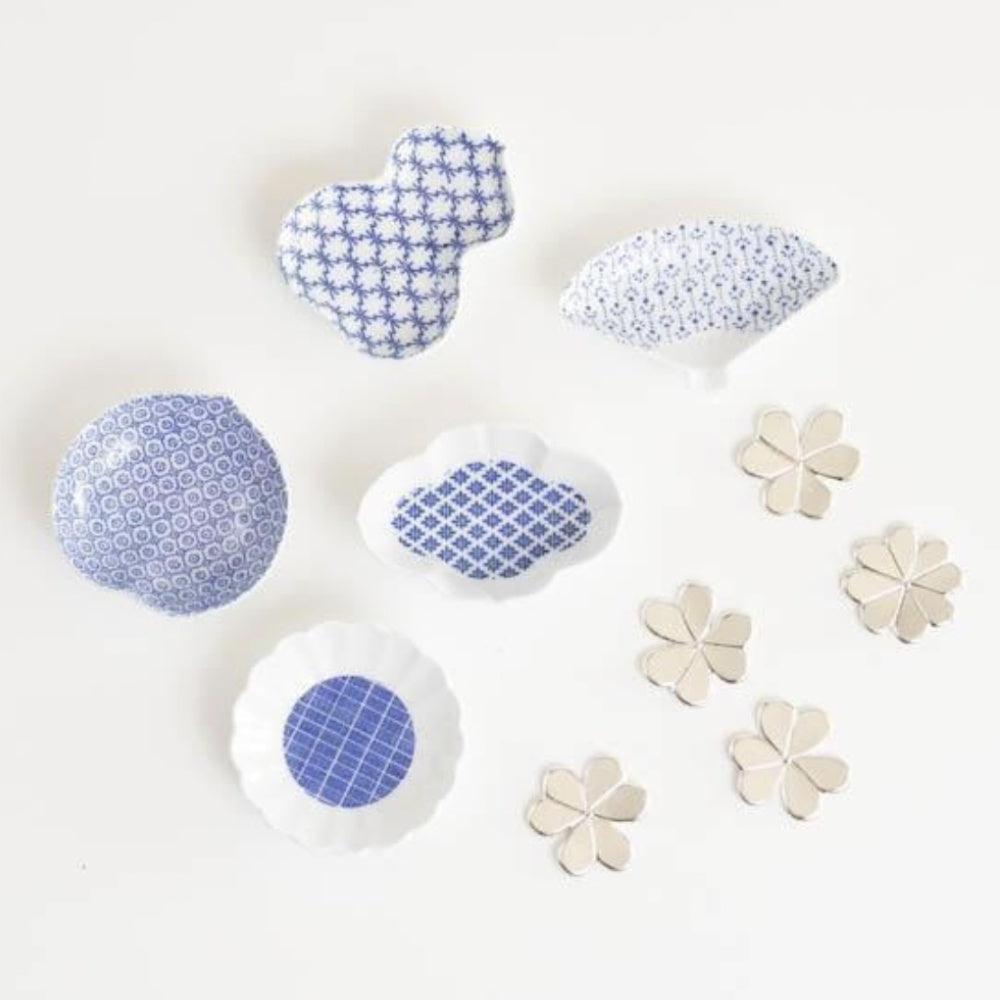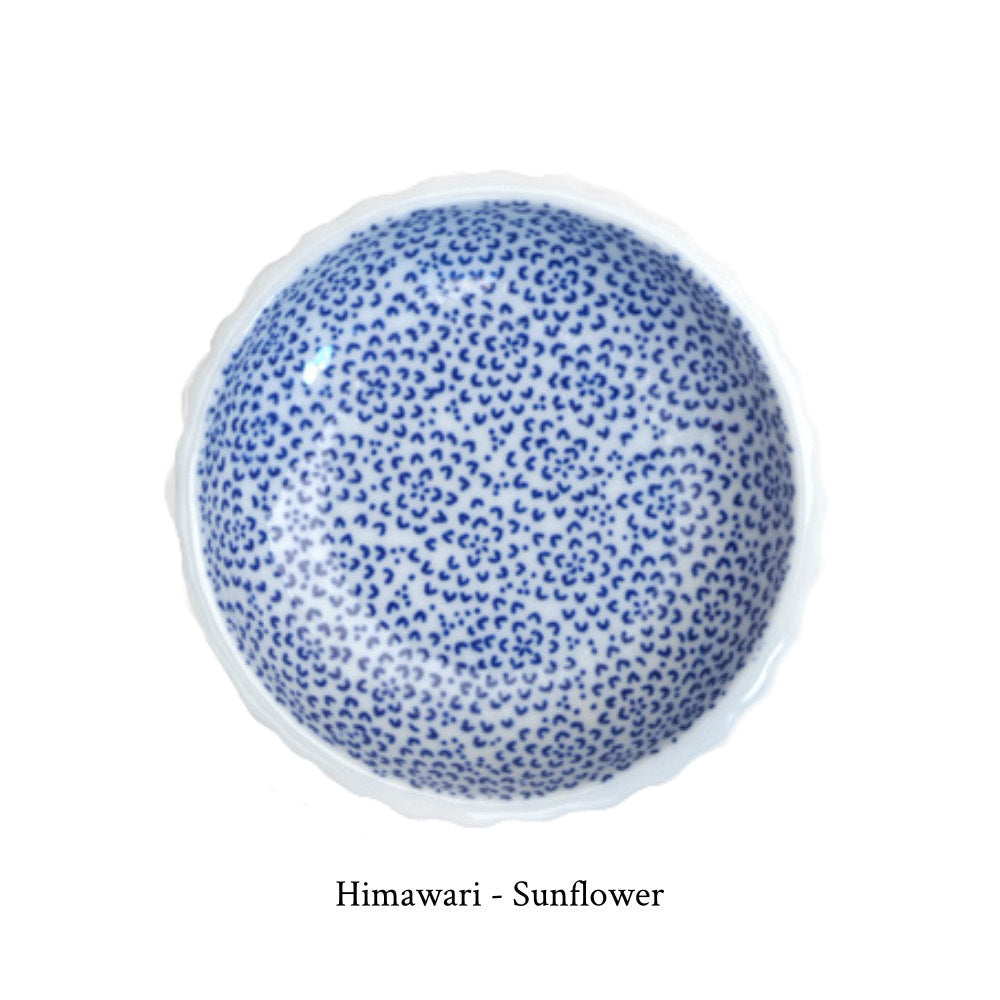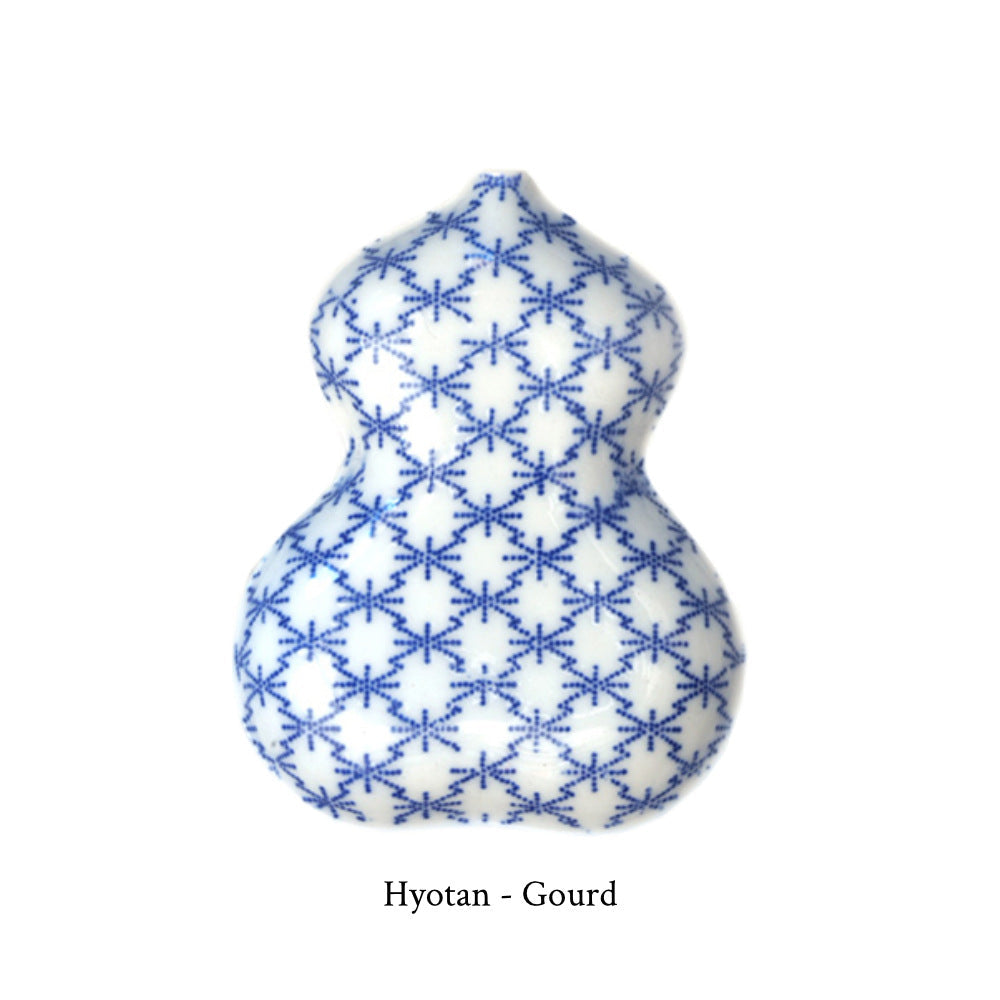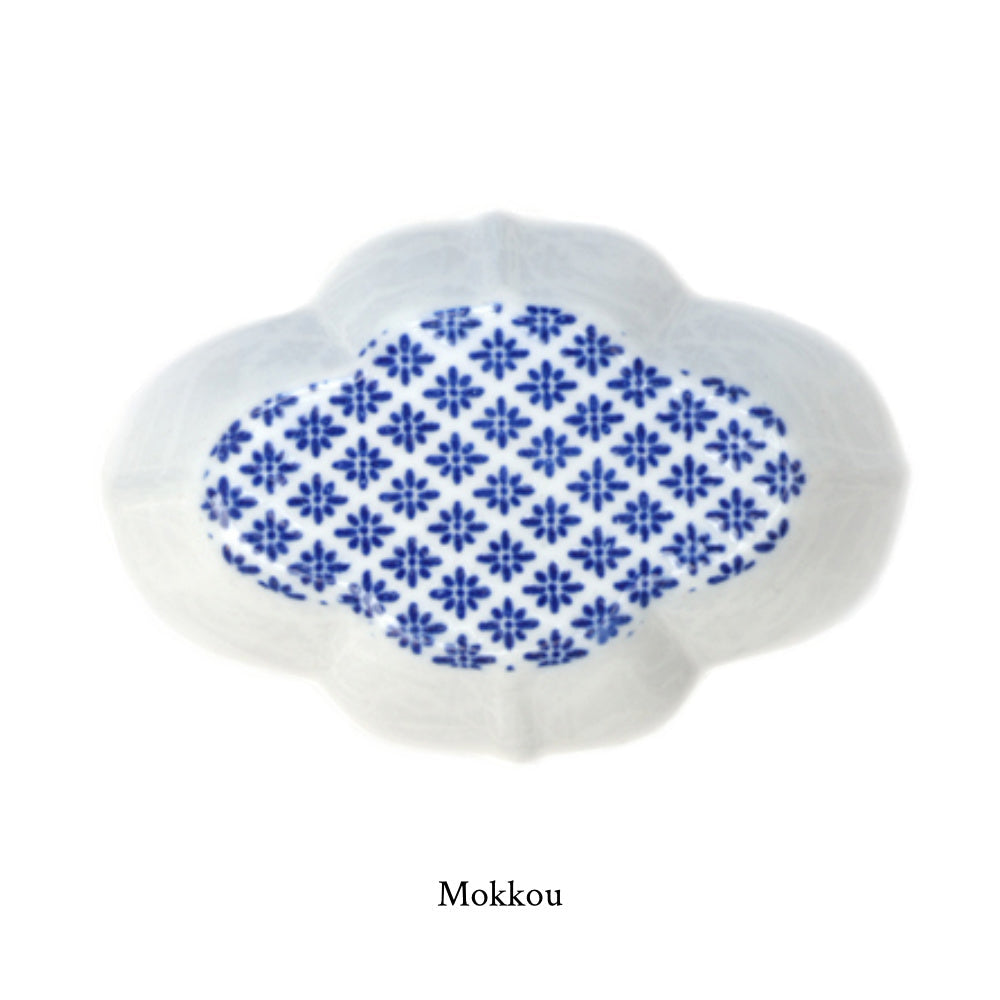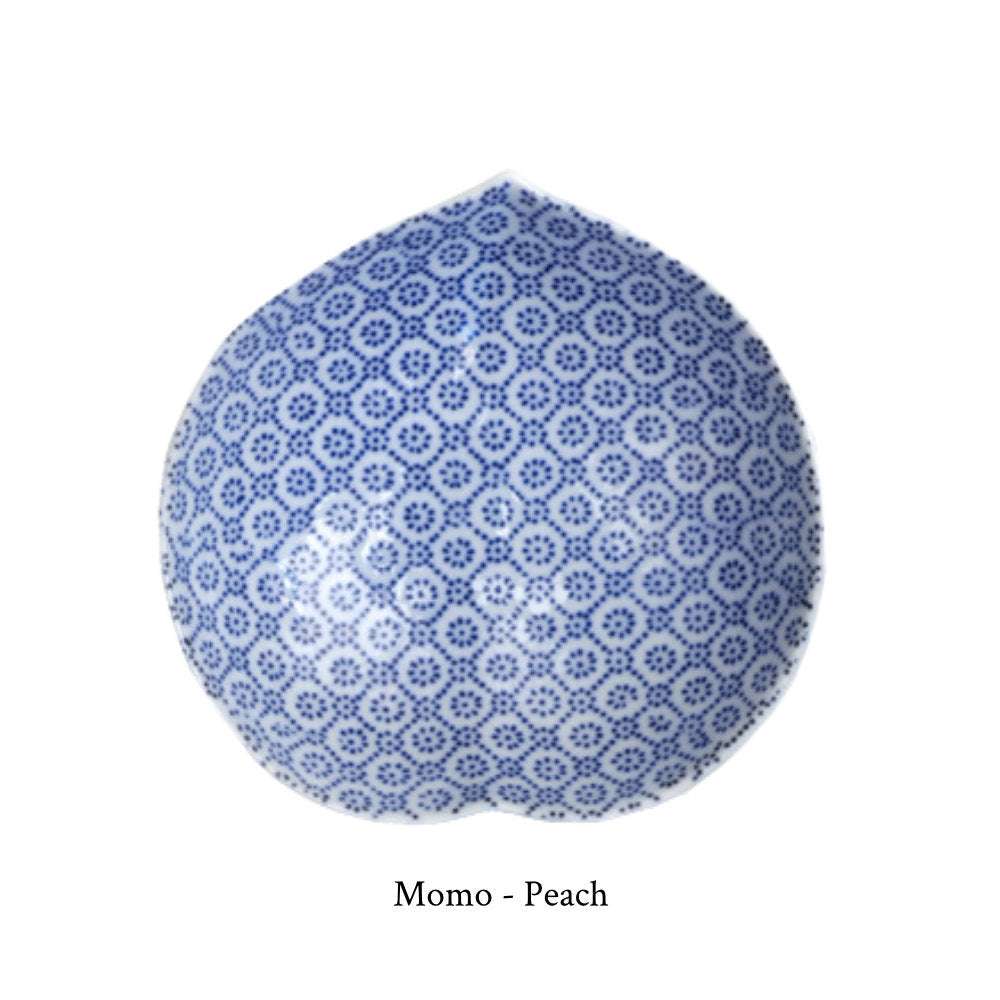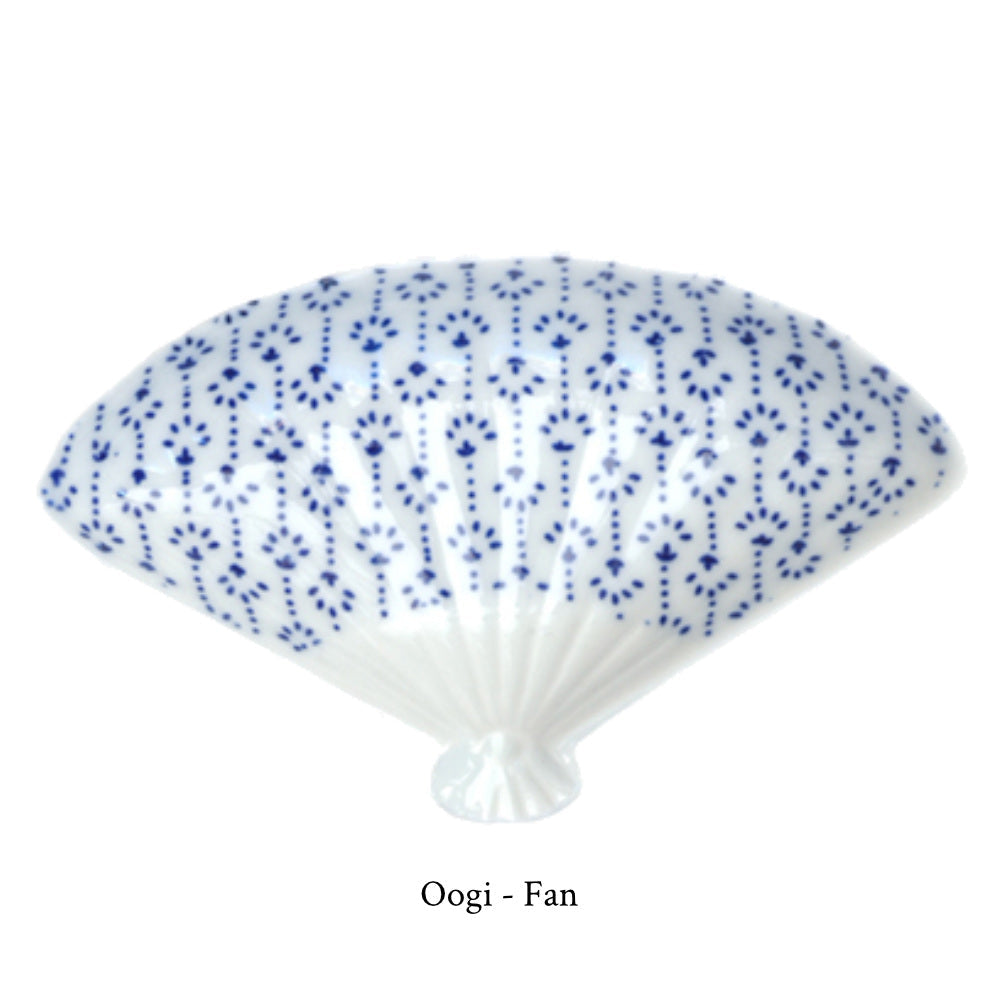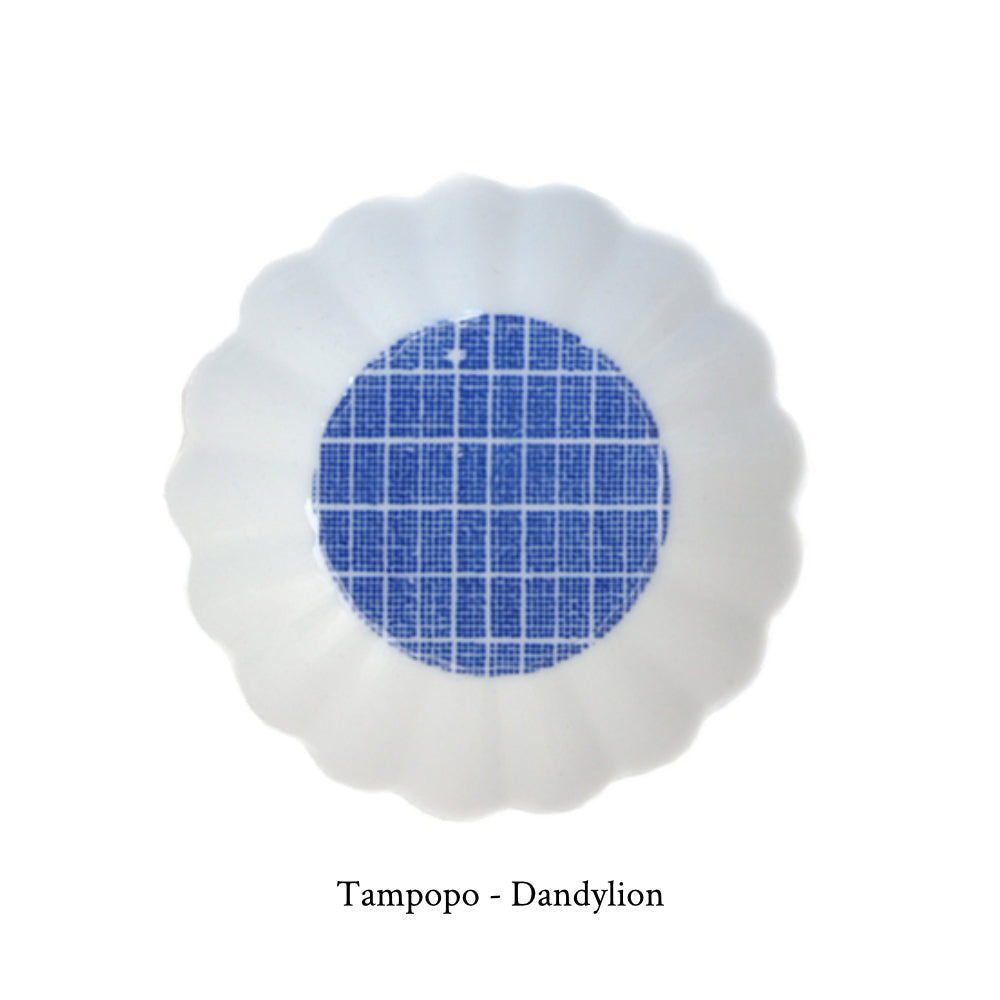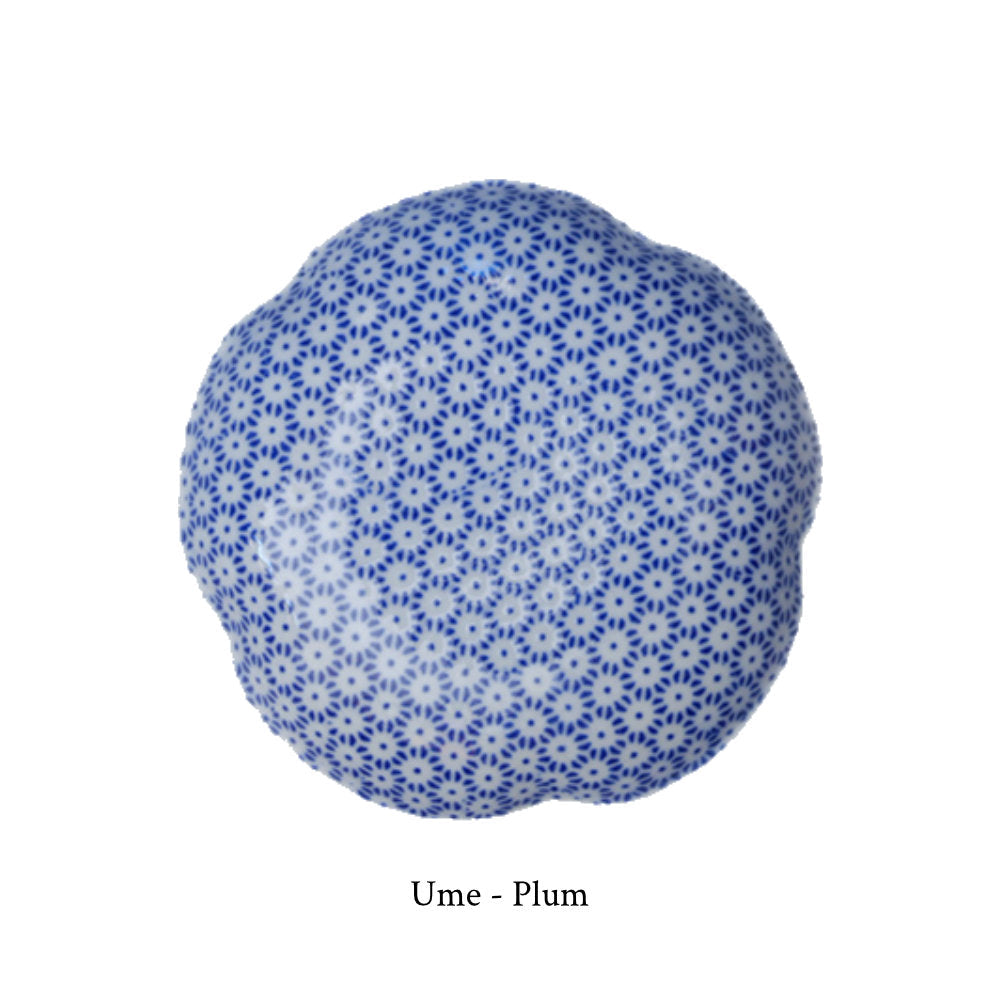 Inban Printed Snacks Dish
Small porcelain dishes that are perfect for pickles, nuts, small snacks and garnishes
Traditional Japanese Patterns made with Inban printing
Designers collaborate with craftsmen to create an exceptional product
Handmade by traditional craftsmen. Each plate has different shades of colours, blurs or lack of patterns. Please enjoy different uniqueness of each product.
Inban is one of the printing techniques used in Japan where a pattern is transferred  from paper to porcelain.The craftsman wets the patterned "tensha-gami" (printing paper) then places it on unglazed pottery. Since they are handmade, each item is unique. After they are dried, the porcelain is glazed and baked to create a perfect little dish. 
Himawari - Sunflower: H2 x L8.2 cm
Hyotan - Gourd: H2 x L8.2 cm
Mokkou: W9.2 x D6.4 x H2.5 cm
Momo - Peach: H8.2 x L8.2 x D2.9 cm
Oogi - Fan: L10.2cm x W6.3 x H1.7cm
Tanpopo - Dandelion: H1.9 x Dia. 8.1 cm
Ume - Plum & Hemp Leaf: H2cm x Dia. 8.2cm
Material: Porcelain
Place of origin: Nagasaki, Japan
Care Instruction: Dishwasher and Microwave Safe. Oven and Freezer Unsafe.