KIHARA Mortar & Wooden Pestle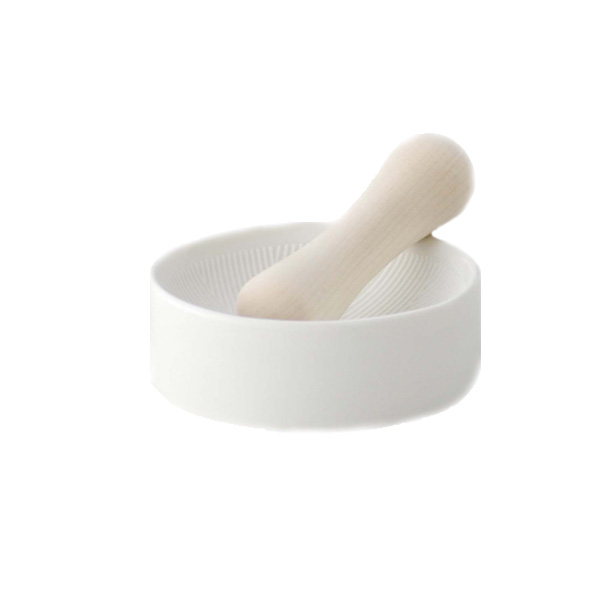 KIHARA Mortar & Wooden Pestle
Small mortar and pestle for grinding up all your favorite spices.
Series: SITAKU

Ref: G-96529783

Size: ​​​​​​​

Mortar φ 10 H 3.5 cm

scraping rod φ 3 H 10 cm

Composition: White porcelain

Place of Origin: Arita, Japan
KIHARA, INC. is a Japanese porcelain producing company based in Arita; a well know historical porcelain industrial area with a 400 year history. When you see Arita porcelain products, you realize how they differ from other porcelain, especially in the tone of white and beautiful artwork. There was a time when, through the VOC (Dutch East India Company), a great deal of Arita porcelain was imported to Europe. Arita now has traditional techniques that have remained unchanged for 400 year mixed with modern techniques like 3D shape designing & machining in porcelain.