AZMAYA Ume Cherry Flower Shape Bean Dish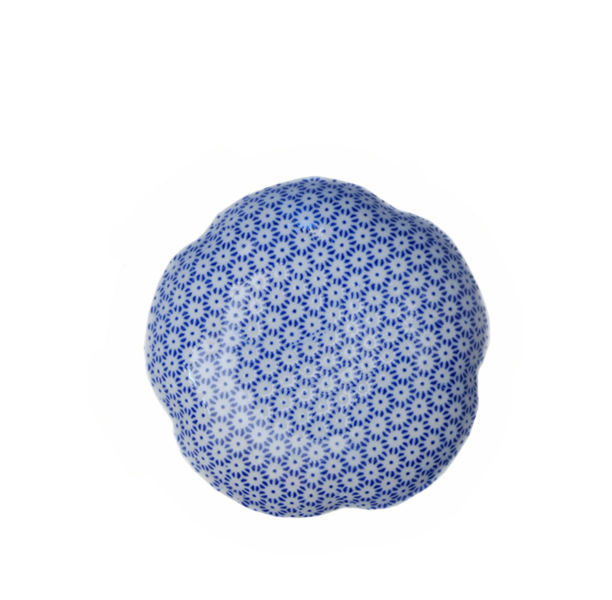 AZMAYA Ume Cherry Flower Shape Bean Dish
Small bean shaped dishes perfect for pickles, nuts, small snacks. This style is in the shape of Ume (plum). Porcelain Bean Dish.
Handmade by traditional craftsmen. Each plate has different shades of colors, blurs or lack of patterns. Please enjoy different individualities of each product.
Ref: AZKG00111

Dimensions: H2cm x L8.2cm

Material: Porcelain

Style: Ume - Plum & Hemp Leaf

Place of origin: Nagasaki, Japan
What is inban?
Inban is one of the printing skills used in Japan. The selected pattern will be printed from paper to porcelain. Before printing, the craftsman would wet the patterned "tensha-gami" (known as the printing paper), and then put it on a unglazed pottery. The craftsman would repeat the procedure and print one by one. Since it is a fully hand-made process done by the skilled craftsman, each plate, even made from the same patterned paper, comes with a different face at the end.
Care Instructions:
Dishwasher and Microwave Safe.
Oven and Freezer Unsafe.
Azmaya is a Nigata based collective of Japanese designers who collaborate with Japanese artisans to create contemporary products for daily life using traditional techniques and materials. All of the objects are made in Japan. Items vary from glassware, ceramics, porcelain, ironware, copperware, brassware, wooden trays, and lacquer ware.
Azmaya uses a contemporary international sense of design for tableware, whilst still being relevant for Japanese dishes. It is this juxtaposition that caught our attention. A well thought out design to create the most beautiful meal placement for any occasion.