Konjac Sponge From Japan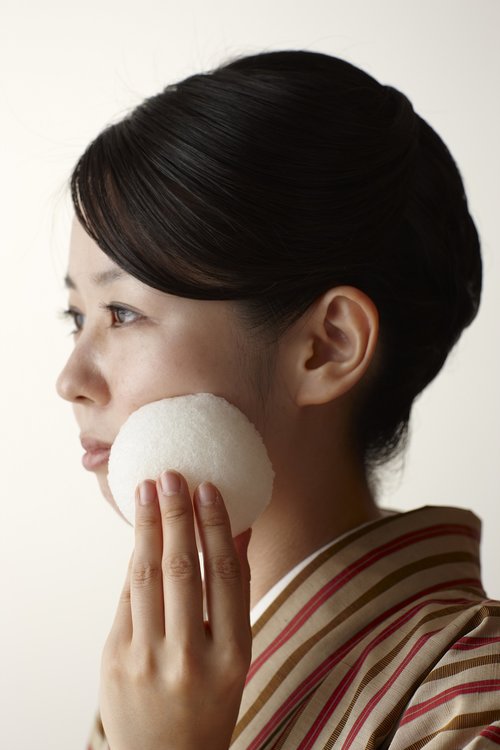 150 years of natural cleansing
Konjac Sponge is made with vegetable called "mannan" extracted from the root plant that has been used for cuisine and beauty in Asia for centuries.
Konjac fiber is covered with a layer of water which functions a a barrier to protect the skin surface. The mild alkalinity of the sponge with water neutralizes the acidity of dirt on the skin without soap.
The aqueous layer neutralizes the pores and and cleanses the dirt, leaving you fresh and clean.
Since it is completely organic, it will decompose. We recommend to use it for 4 to 6 weeks. You can expend its durability by placing it into a canister, inside your fridge. It will last up to 2 months.
How to Use:
Soak in hot water and gently squeeze until soft.
Gently wash your face, with or without soap.
Rince your face and use your usual tonic and face creme.
Store your sponge in a well ventilated area.
In our store, we offer several types of Konjac sponges which come with different infusions: Yuzu lemon, camellia flower, green tea, sakura cherry, and charcoal.