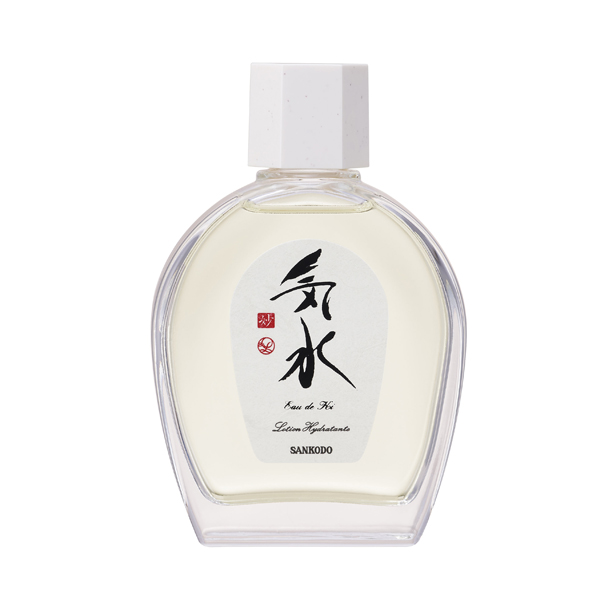 SANKODO Eau de Ki Lotion
The Eau de Ki is today's brand icon, and since more than 90 years draws its origins in the Japanese family business Sankodo.

Established in 1926, the Japanese company Sankodo conceived a mysterious and original water called « Opal Medicinal Water ». This water met great success when it was put forward to general public by Sankodo. Perceived like a miraculous water, « Opal Medicinal Water » was constantly revisited and improved until becoming Eau de Ki.

L'Eau de Ki results in a cleverly balanced dosage from 8 oriental ingredients and 4 occidental plants. A mystical anti-aging beauty care concept where the power and force of natural ingredients are condensed : that is exactly Eau de Ki's one. "Ki "means energy, life, a spiritual Japanese perspective, which refers to Ki as the element that dictactes all of the world's creations.
sold out
More than 100 years ago, Umeji Sasaki, the founder of Sankodo, was searching for a beauty lotion to cure his whole family from a skin disease.
After years of searches, he succeed and lunched his lotion in 1926 and gained a national reputation. His grandson keep the production of this beauty secret alive by changing its name to Eau de Ki.
Eau de Ki is the result of 8 natural ingredients fermented from traditional japanese medicine with 4 occidental aromatic plants. From 6 months to a year, these plants infuse in big sandstone jars called 'Nanban-game' which give an hypnotic fragrance as well.