MAKANAI Camelia Infused Konjac Sponge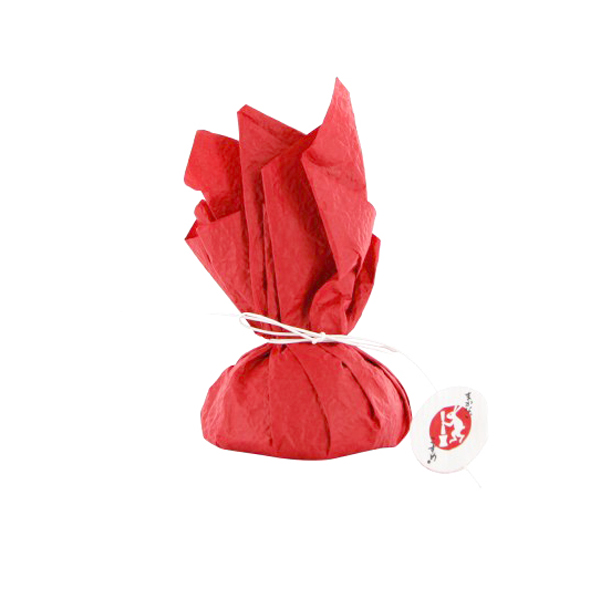 MAKANAI Camelia Infused Konjac Sponge
Ideal for the entire family, Konjac sponge is made entirely out of Glucomannan, a natural fibre derived from the root of the konjac plant. It helps to deeply cleanse and exfoliate dead cells while its moisture-rich properties leave your skin smooth and supple.
Infused with Camelia, it will moisturize your skin, with a delicate "bonne-mine" glow.
Composition: konjac mannan 100%
Size (Dry): Dia. 7 * H2 cm
Size (Expanded): Dia. 8 * H4.5 cm
How to use:
Hydrate the sponge in water for 5-10 minutes until it expands to 1.5 times the original size.

Squeeze out excess water and gently massage and cleanse your face or body in acircular motion.

After use, rinse it well and place it in the fridge with an air-tight container.
Beauty secrets Since 1899
Inspired by the natural resources of Kanazawa, northeast of Japan, as well as the wisdom of women from the area, Makanai brings to you the best of Japanese natural beauty care.
Makanai products are cruely-free, safe from harmful chemicals and are filled with the natural goodness of essential oils, food-based ingredients and Japanese-harvested, naturally-derived materials.
Carefully selected, high quality natural ingredients such as Konnyaku, Washi paper, rice bran, silk, soy beans, black sugar and gold leaves are combined together using tried-and-true beauty recipes passed down by women over many generations.
These treatments are now professionally-developed, clinically-tested and made relevant in our modern world to provide skin with the ultimate natural pampering.
The brand Makanai was founed in 1999, by Mayumi Tachikawa, who was born in a family that ran a gold leaf foundry since 1899 in Kanazawa. In Japan, when restaurant workers make food for themselves, it is called "makanai: in Japanese.
The women at the gold leaf foundry made cosmetics using the food supplied such as soy beans and green tea as well as washi paper used for pounding gold leaves. Mayumi decided on the brand name Makanai Cosmetics to keep alive the memory of her traditional family business.